Real Cost Of Hardwood Installation In Vancouver
Hardwood flooring installation is well worth the investment. The unique atmosphere, comfort, touch and look that hardwood floors bring to your home are worth every dime invested as long as the cost is reasonable. We are going to look at what makes up a reasonable cost. The cost to install hardwood floors usually includes the following components: hardwood flooring, other materials and accessories costs, labor installation rate and other related services costs.
HARDWOOD FLOORING COST
The cost of flooring materials can range from $4 and up and depends on the type of material (see engineered hardwood & solid wood flooring), manufacturer and quite often on the order volume. Please make sure you know the difference between the materials that look alike from the first sight, but it fact might have completely different characteristics and durability. It is recommended to add extra 10% of materials to your total space square footage for waste and in case of repair. Additionally, you might need to purchase underlayment, glue, sealants, nails, etc.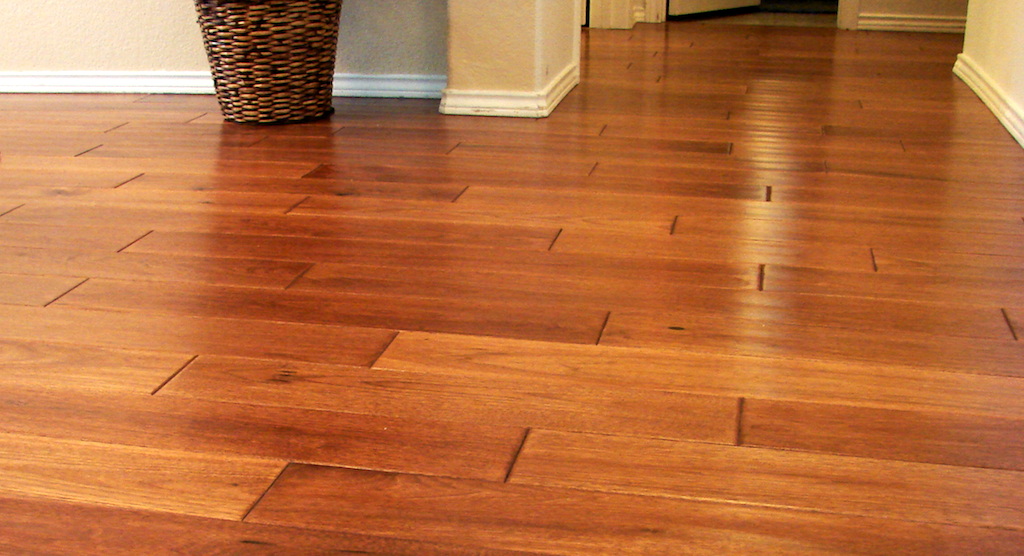 HARDWOOD FLOORING WORKMANSHIP
Direct labor cost usually starts anywhere from $2 per square foot. But keep in mind that there are quite many inexperienced installers that might charge less for their sometimes quite doubtful work. Cheap is not always good in the long run. There could be some extra charges for moulding, transitions, etc.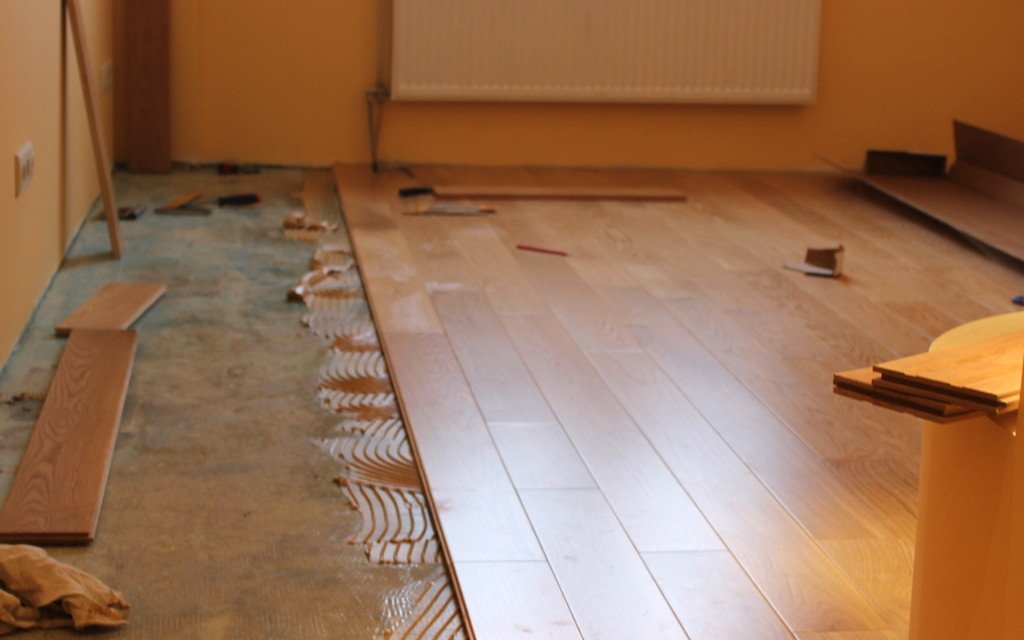 There could be some extra costs involved if let's say your old floors have to be removed first, subfloor is installed or levelling is required. This is why on-site consultations are so important. They allow specialists to look at what exactly will need to be done: what type of subfloor is there and if it will need to be replaced and many more. All this will involve some extra work and extra money that you should be aware of.
As long as you consider all these variables, there really should not be any surprises for you. If it sounds a little bit overwhelming, it could be a good idea to take advantage of a free in-home consultation. Let the specialist answer all your questions.