Engineered Hardwood Flooring
Engineered Hardwood Flooring is a perfect blend of Nature & Innovation.
Vancouver Hardwood Flooring Experts
BC FLOORS® Flooring Store is your trusted and reliable hardwood flooring expert. We have been working in the flooring industry for years and know everything about wood flooring. We supply all types and brands of quality hardwood flooring in Vancouver. We sell Parquet flooring, Solid Wood and Engineered Hardwood flooring, made from different species (red and white oak, maple, hickory etc) and offer supreme packages to both, homeowners and building craftsmen alike, under very reasonable prices. Whether one is considering a revamping, refurbishment or new interior design creation, we have customizable services to match the most demanding customers' and contractors' needs. Our in-house crew provides all types of services, such as Hardwood Floor Installation (floating, glue or nail down), Hardwood stairs, Hardwood Floor Refinishing and custom work. So we are fully responsible for your flooring project, from purchase to hardwood flooring installation and finishes.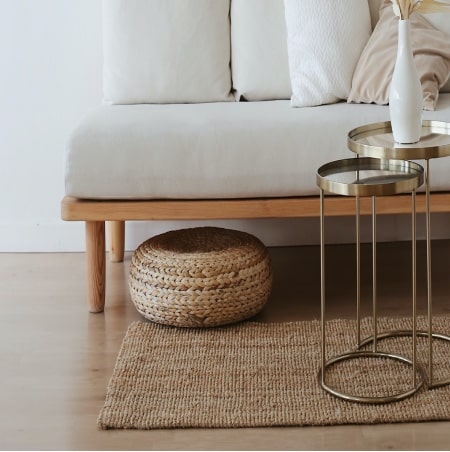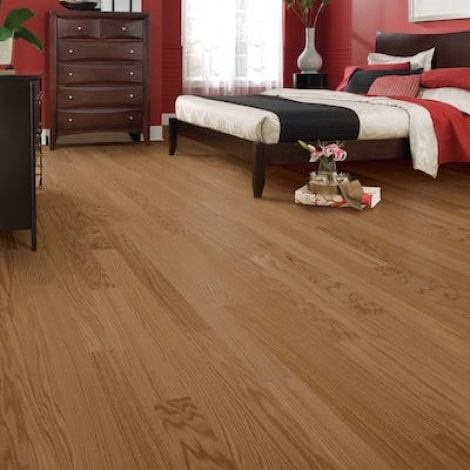 Engineered hardwood is a great solution for those who value the quality and look that comes with natural materials, as well as appreciate the benefits of innovation and technology. We carry engineered wood flooring products that meet various flooring industry standards and certifications, such as FloorScore, E1 Standard (formaldehyde-free), National Wood Flooring Association standard, etc. At our store you can choose from red and white oak flooring, maple flooring, walnut, hickory flooring and other species which come both in natural finish and stained. Stain colour options are very wide, from white washed and grey wood floors to dark wood floors. Some brands that we carry: Dansk, Envision, Armstrong, Shaw, Kraus and more. Classic 5″-wide planks and wide plank hardwood flooring.
Engineered Hardwood Flooring
Depending on the structure and subfloor of your building or house, there could be different methods of floor installation available in your particular situation. Engineered hardwood floor can be installed at floating (also called click or tongue and groove), glue down, nail down, or double glue down method of installation. Our estimators will assess and advise you on pros and cons of every option that suits your preferences along with construction requirements. Our professional installers will assist you with every step of installation including material delivery, old floor removal and disposal, proper levelling and subfloor preparation, hardwood floor underlayment installation, hardwood floor installation, transitions installation, baseboards removal and installation.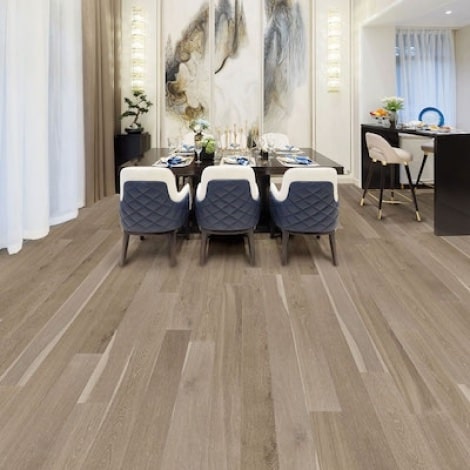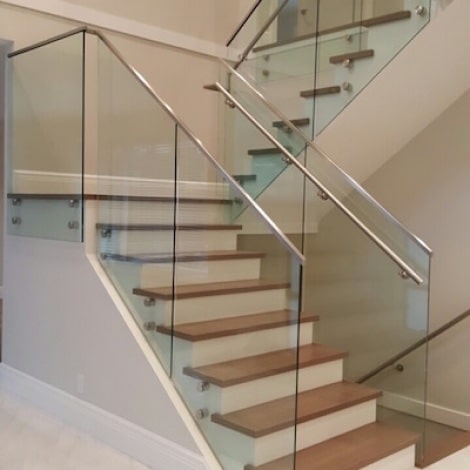 Engineered Hardwood Stairs
No doubt, stairs in hardwood always stand out as it is truly a masterpiece. It requires a high level of installation expertise and wider installation experience. Engineered hardwood flooring can certainly be installed on stairs as well, both on risers and treads or on treads only (risers being pained). Matching nosings can be either supplied by the original manufacturer or can be custom made by our professional installers out of the same material to complete a perfect picture of your brand new staircase. We specialize on installing engineered hardwood floor on any type of stairs, including boxed stairs, curved stairs, open end stairs, winding stairs and other. Our estimators will be glad to walk you through our installation process and pricing.
Our quality and consistent workmanship have helped thousands of homeowners
achieve the perfect flooring solution for their homes.
"We had BC Floors replace the carpet on our stairs with laminate and risers. They did a wonderful job on the work, were very considerate and cheerful while doing the work, and left our house in garage (where they did most of the cutting) nearly as clean as when they arrived. Would definitely recommend to anyone looking for this service."
"Contacted BC floors for a quote to change older tile floors and Keit came to our home to show us multiple samples, take measurements, and provide a detailed quote for the work of removing the existing tile , leveling the floor, and installing a new floor. Keit did an outstanding job of explaining everything involved with our choice of cork floors. The job was started within a week and the installer , Emerson, was fast, meticulous and we were extremely pleased with the look of the completed floor. Superb job!"
Engineered Hardwood
Floor Advantages
Engineered hardwood flooring has a look and feel of a hardwood flooring and increased stability and resistance to moisture. So it can be considered to be a comparable competitor to solid wood flooring by all means. It is constructed with a core hardwood bonded to a plywood and topped with a layer of hardwood veneer. This structure grants a lot of benefits to this type of flooring.
Engineered hardwood flooring is known for its universal use. It can be installed almost in every room including basement. Most of engineered hardwood brands approved to be used over radiant heat systems. 
At BC Floors, we can offer you a perfect fit for your space and provide hardwood installation services with excellent results.
There are three methods of Engineered hardwood flooring installations – Nail down method, Glue down method and Floating Glue-together method.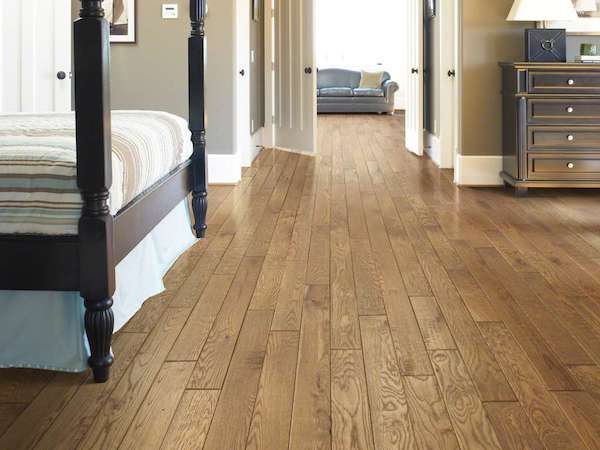 The most stable flooring available
Multiple-layer construction prevents engineered hardwood flooring from warping, twisting and swelling and makes it more humidity resistant. It is possible to resurface this type of flooring, but only once or twice as the a hardwood veneer is quite a thin layer.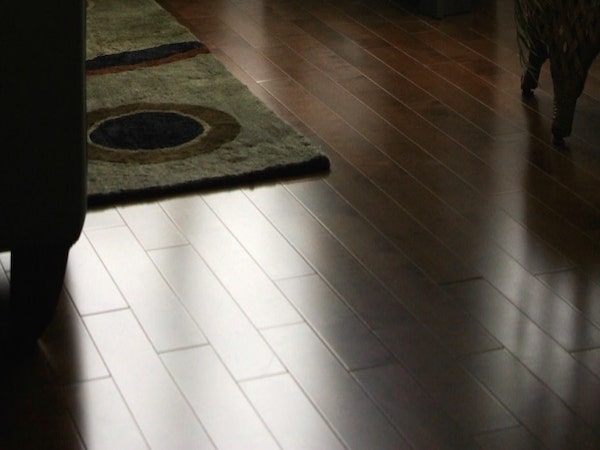 High purchasing value
The resale value of engineered hardwood flooring is very comparable to solid hardwood flooring. Whatever you pay for your new flooring will add up to your home's market price.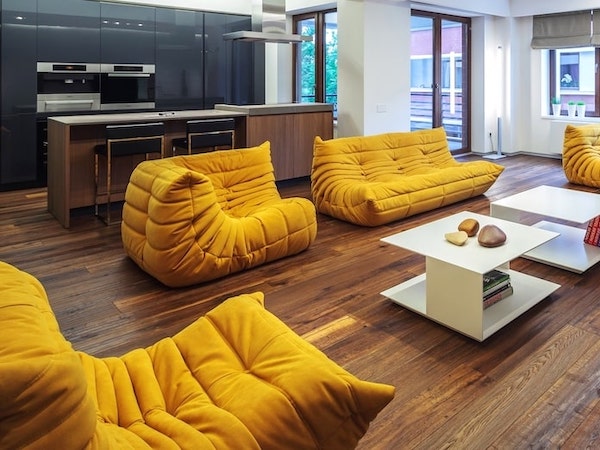 The look of solid hardwood floor
A veneer of hardwood topped to the surface of each plank gives your flooring a look of a real hardwood flooring with a minimum use of wood in its construction.
Get a Free Quote for Your Project
BC FLOORS® specialists are here to help you from the very start of your flooring project. Understanding your needs and budget is an essential part of our free in-home estimation and consultation, so we can offer the most suitable options for you and your home.
* Free Consultation and Estimate provided Unconditional. No Commitment.
How to Get New
Floors for Your Place
Book a FREE On-Site
Estimation For Your Project
* Free Consultation and Estimate provided Unconditional. No Commitment.