Sanding, Staining, Refinishing
Bona® Certified Hardwood Floor Refinishing & Restoration
Scratches, Dents, Water stains, general Wear and Tear, Dullness – these are definite signs that your existing floors need some professional attention and care. Hardwood Floor Refinishing is the best option that will save your money and bring your wood floors back to like-new condition without replacing. Your
hardwood floors
certainly deserve another chance. BC FLOORS provides all types of Wood Floor Refinishing services. Based on the condition of your floors and your preferences, you can choose between dustless wood refinishing that involves sanding, sandless hardwood floor refinishing or buffing and screening, and hardwood recoating or wood floor cleaning. Refinishing hardwood floors also gives you an option to change the colour of your existing floors basically creating the whole new look. All our services are fully insured, certified and covered with a warranty. We can completely restore your old parquet, solid or
engineered hardwood
floors.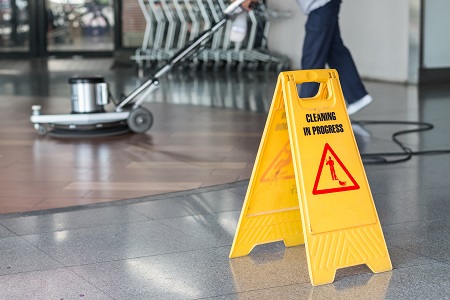 Hardwood Sanding & Refinishing
Most intensive option
Engineered and Solid Hardwood Floor Refinishing with full sanding and removal of finish. This is a classic way of refinishing which gives an option to stain the floor into a different or the same colour. Also known as dustless hardwood refinishing.

Sandless Hardwood Refinishing
Medium intensive option
Sandless hardwood refinishing minimizes the amount of dust and decreases the loss of the top layer of hardwood. This is faster and less expensive option, but it is not recommended for fairly damaged floors. It is also knows as hardwood buffing and polishing.

Wood Floor Cleaning & Hardwood Recoating
Less intensive option
Hardwood recoating is the lightest and fastest option for wood floor resurfacing without any loss of the top layer of hardwood. As there is no sanding involved, there is no dust. Recoating works well for slightly worn and dull surfaces. Environmentally Friendly.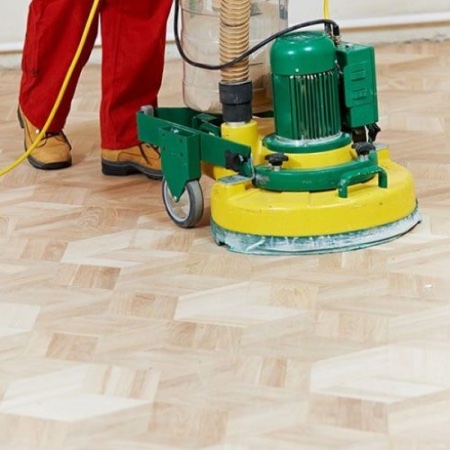 Engineered & Solid Hardwood Floor Refinishing
99% Dustless Hardwood Floor Refinishing is the best way to get your old and damaged wood floors renewed. Floor refinishing can remove a number of the most common physical damages, such as: deep scratches, chips and dents, stains and worn out floor areas. Hardwood Refinishing can be performed on solid, engineered and parquet flooring. We work with water based finishes and stains that have no odor and dry significantly faster. Oil based finishes are also available.
Pros and Cons of Hardwood Sanding & Finishing. First of all, it is the most intensive method that will help you get rid of most of the dents, scratches and other damages by removing some portion of the top layer of your wood floors. Also hardwood Sanding opens up the wood so it can be stained in a different colour – the selection of stains is really wide. The main disadvantage of hardwood refinishing is that every time it removes about 0.5 – 1.5 mm of the floor top layer. It means that it can be done only a certain number of times which is indicated by the hardwood specifications.
Sandless Wood Floor Refinishing (Buffing & Polishing)
Sandless Hardwood Refinishing works very well for wood flooring that is in a quite good shape, but needs a little touch of refreshment. Sandless refinishing involves scuffing the floor lightly with a sanding machine (floor buffing) and applying an etching chemical to the surface. After that minor damages of the hardwood floor are repaired prior to applying a new top coat of finish. Refinishing without sanding also know as hardwood buffing or hardwood polishing.
Pros and cons of Sandless refinishing. This refinishing technology is considered to be medium intensive. It is much faster and less expensive than traditional wood refinishing with sanding. It does not take off that much of the top layer of hardwood, but no method is 100% dustless, and you'll still find a small amount of dust settling in your home. Refinishing hardwood floors without sanding will not remove deep scratches and dents and does not provide an option for staining the floor.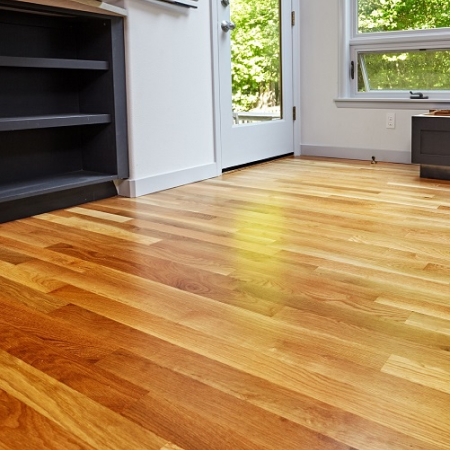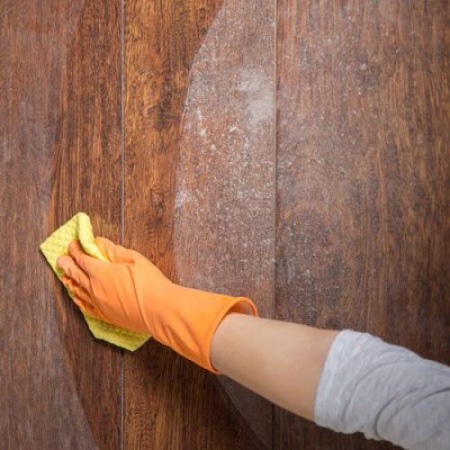 Wood Floor Refinishing & Restoration Via Deep Cleaning & Recoat
This is a safe and environmentally responsible way of removing all surface accumulations from an old wood floor without any aggressive sanding or loss of any wood layer.
Pros and Cons. With Hardwood recoating you can get the same great results as from traditional refinishing or buffing without any loss of wood itself. You also have the same finishing options as you have for sanded floors including matte, satin, gloss and other finishes. And it is all with absolutely no dust. There is one restriction only – Hardwood Recoating and Cleaning works well for wood floors in a fairly good shape (with no to a minimum number of spots with physical damages). It will eliminate dirt, dust, oil and other contaminants that can weaken wood flooring and eventually lead to costly repairs or deep sanding and refinishing in the future. Many hardwood floor owners prefer to use hardwood recoating (wood floor cleaning) services every few years to extend the life of their floor protective coat and avoid a potential refinishing job. Most hardwood floors can be refinished a few times, but there is always a limit. Recoating hardwood floors is an excellent technique of preventative maintenance and can save you money over the lifetime of your floors.
Recoating of hardwood floors does not remove deep scratches and dents and does not allow staining or changing the colour of the floors.
Wood Stairs Refinishing & Restoration
With various refinishing options available, your worn-looking staircase has very good chances for a good uplift. Give your staircase a second life by refinishing
hardwood stairs
. Our specialists will sand treads and risers, apply the new stain or match the existing one and refinish them with a final coat of commercial grade finish. We also provide
stairs & hardwood floor
repair services and new hardwood flooring installation services on stairs.
Sanding
is capable of fixing relatively deep scratches in your floors as it completely removes the damaged surface. Floor sanding is a process of sanding down to bare wood to remove the old finish, staining the entire surface with the general color of the wood or other color and putting layers of clear coat for protection.
Screening or buffing
can handle some minor damages on the very surface of your floors (layer of polyurethane) and dramatically revitalizes its look. Floor screening is a process of taking off the clear coat layer with a buffer (without removing any wood) and applying fresh layers of coat. Screening is definitely less expensive than sanding and requires much less time to complete. Refinishing does not tolerate any mistakes and unprofessionalism. Our team of highly experienced specialists utilizes all necessary equipment, materials and techniques. All this results in maximization of your floors protection and consequently its durability and minimization of dust spreading. Contact us today to schedule a free consultation or to place an order on our services. We will plan our work so it fits into your schedule and life.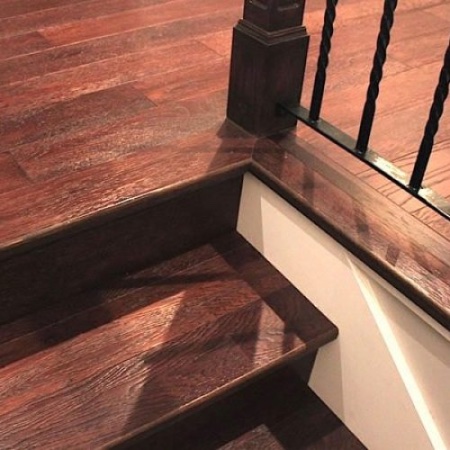 Our quality and consistent workmanship have helped thousands of homeowners
achieve the perfect flooring solution for their homes.
"We had BC Floors replace the carpet on our stairs with laminate and risers. They did a wonderful job on the work, were very considerate and cheerful while doing the work, and left our house in garage (where they did most of the cutting) nearly as clean as when they arrived. Would definitely recommend to anyone looking for this service."
"Contacted BC floors for a quote to change older tile floors and Keit came to our home to show us multiple samples, take measurements, and provide a detailed quote for the work of removing the existing tile , leveling the floor, and installing a new floor. Keit did an outstanding job of explaining everything involved with our choice of cork floors. The job was started within a week and the installer , Emerson, was fast, meticulous and we were extremely pleased with the look of the completed floor. Superb job!"
How to Get New Hardwood
Floors for Your Place
Serving Greater Vancouver/ Metro Vancouver areas
Vancouver, Burnaby, Surrey, Delta, Coquitlam, Port Coquitlam, Port Moody, Richmond, North Vancouver, West Vancouver, Maple Ridge, Langley, New Westminster, White Rock, Pitt Meadows, Township of Langley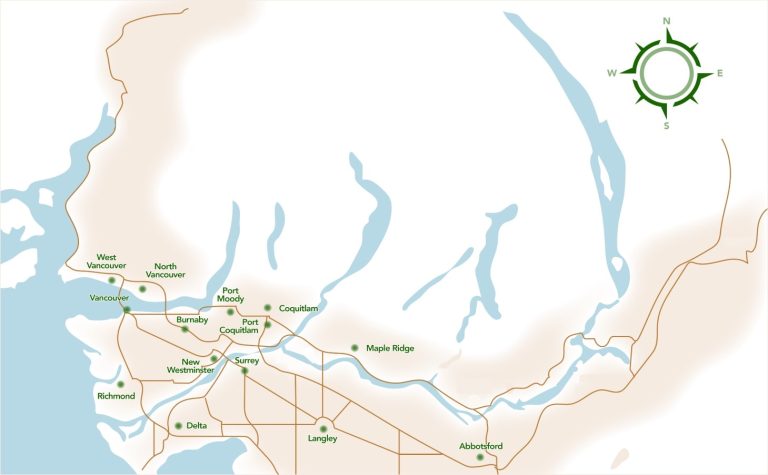 Book a FREE On-Site
Estimation For Your Project