Get the hardwood flooring you love at the best price.
Vancouver Hardwood
Flooring Experts
BC FLOORS® Flooring Store is your trusted and reliable hardwood flooring expert. We have been working in the flooring industry for years and know everything about wood flooring. We supply all types and brands of quality hardwood flooring in Vancouver. We sell Parquet flooring, Solid Wood and Engineered Hardwood flooring, made from different species (red and white oak, maple, hickory etc) and offer supreme packages to both, homeowners and building craftsmen alike, under very reasonable prices. Whether one is considering a revamping, refurbishment or new interior design creation, we have customizable services to match the most demanding customers' and contractors' needs. Our in-house crew provides all types of services, such as Hardwood Floor Installation (floating, glue or nail down), Hardwood stairs, Hardwood Floor Refinishing and custom work. So we are fully responsible for your flooring project, from purchase to hardwood flooring installation and finishes.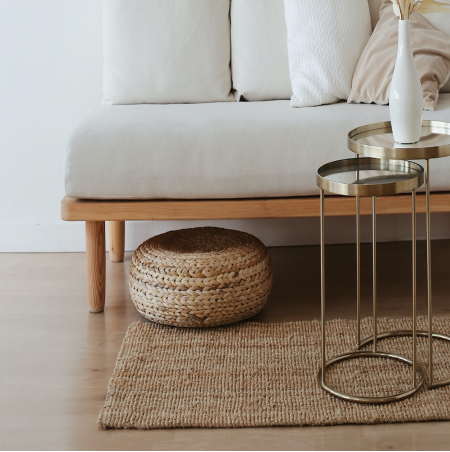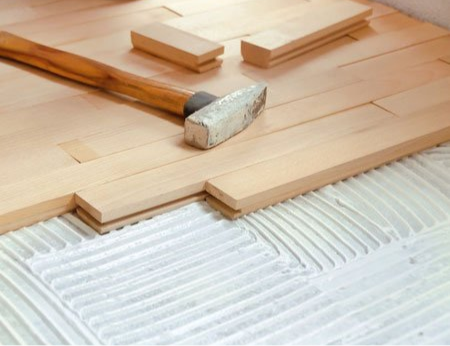 Solid Wood flooring has been around from the earliest time and therefore it represents the most known type of hardwood floors, besides the Engineered Hardwood Flooring. Interestingly, solid hardwood boards are made solely of 100 percent solid wood, which makes them containing only a single-layer of hardwood. Fitting, on the other hand is very easy, as they are normally nailed to a subfloor platform. However, as solid hardwood is not as dimensionally stable as engineered hardwood is; it should only be applied in surroundings that are temperature controlled around all year. We carry solid white oak flooring, red oak flooring, maple flooring, hickory and more.
Engineered Hardwood Flooring
Engineered Hardwood Flooring is also known as multi-layered hardwood flooring (as opposed to Solid hardwood flooring) is usually made of 3 to 5 layers of hardwood pasted together on a what is known as plywood base. It is superior to engineered hardwood as it won't enlarge or shrink over time and if wetted. It is intended for customers who like wide plank hardwood floor and need superior strength and resistant flooring, as an excellent choice for apartments, underground rooms and other commercial applications. Most often the flooring is fastened or floated onto concrete plain, an already existing floor, or in some cases a heated sub-floor.
Regarding maintenance, it is very easy to clean them and maintain for long durability. A damp cloth, a vacuum, and periodically application of special care product are all you need to take care of your wood floors. We try to deliver the best quality, fair price and variety of professional choices for all your flooring needs. We service and target wide variety of clients and purposes starting from new construction, to property management and insurance claims, in commercial and residential areas of Greater Vancouver.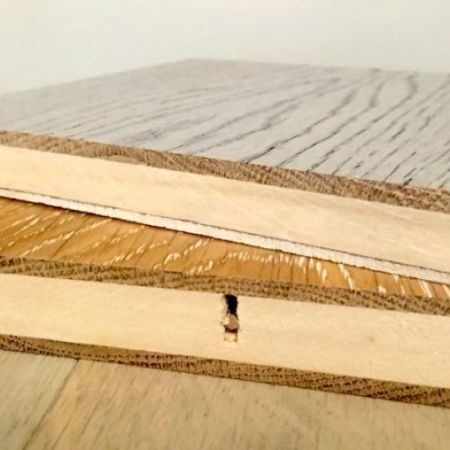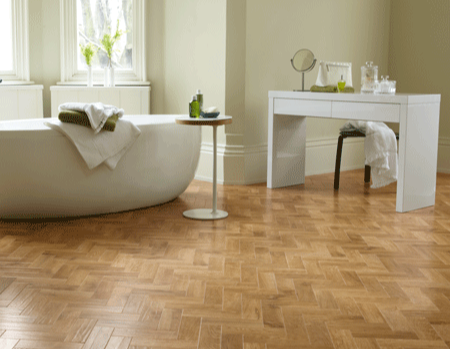 Parquet flooring is a separate niche of hardwood flooring which for many years was considered to be an old school, but now it is slowly regaining its popularity, and there is a good reason why. There is no doubt that parquet flooring creates an artful atmosphere. It looks unique and it is unique.
Generally parquet floors come in tiles made of separate strips of wood. There are some other more comprehensive designs and patterns available by custom orders. We can supply solid and engineered parquet flooring depending on your needs. Please contact us and let us know what you have in mind.
BC Floors is your Vancouver-based floor demolition expert team with the experience you need to get the job done right. Whether you are looking for hardwood, tile, or carpet removal, our demolition professionals can remove and dispose of your old flooring, leaving your substrate clean and prepared for installing your new flooring materials.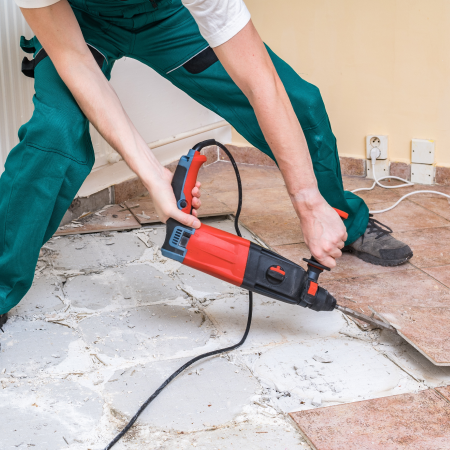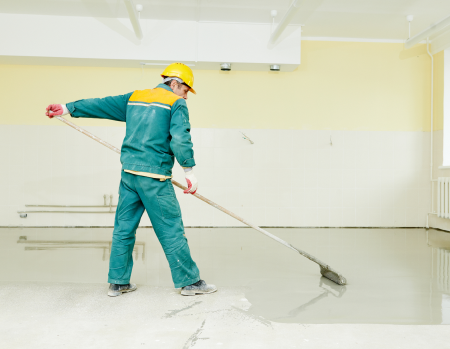 No substrate is ready for new flooring until properly levelled to ensure proper adherence. We use several different self-levelling products, skim coating, and grinding to ensure your substrate is level so your finished flooring is the picture of perfection.
Stairs And Hardwood
Floor Installation
Stairs is a part of floor installation services. In fact, the part which requires a high level of installation skills and experience. Stairs vary in shapes and forms – L-shaped, open stairs, curved, etc. We would be able to provide professional installation services on any stairs, including hardwood installation on treads only and on treads and risers.
A professional installer knows how hardwood material needs to be installed on the stairs to make sure it won't have any technical issues in the future. Hardwood stairs is a truly masterpiece, and only an experienced installer truly knows how to create it.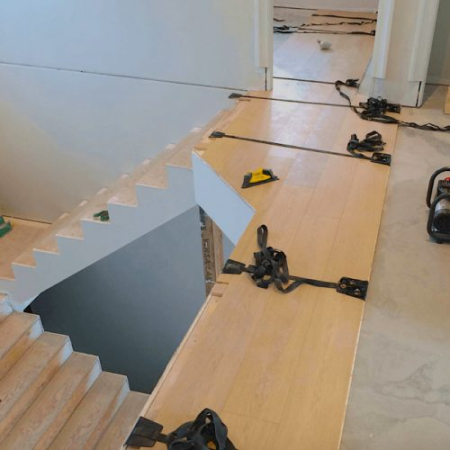 Our quality and consistent workmanship have helped thousands of homeowners
achieve the perfect flooring solution for their homes.
"BC Floors did an excellent job for us replacing our home carpet with a natural acacia laminate. They had a wide selection of options, and provided good advice that helped us choose a high quality product within our budget. The installation was both fast and very well done, and the company was easy to deal with from start to finish.

They have high standards of customer service and quality of work. We have received many comments from friends and family on how good the new floor looks. Thank you for your hard work and wonderful service, which we are already recommending to others!
+ Read More
"Back then I was 7 months pregnant. I called BC Floors and made an appointment. I did not even have to travel anywhere. This really impressed me. They brought the samples, measured everything and within 2 weeks from then I had my new cork flooring, nice and soft."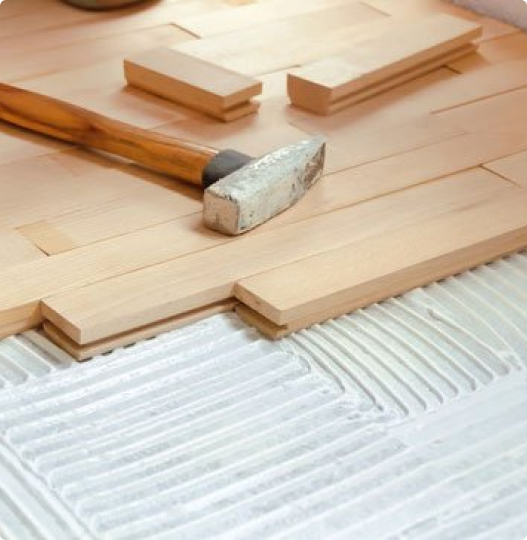 Hardwood Brands, Types & Species
All types and brands of Hardwood Flooring that we offer in Vancouver are under the quality guarantee (up to 50 years) and attested for certificate of ISO 9001 – Quality Control System. There is an excellent corporate team in stand by training, to satisfy and serve every customer's desire.
Both, Solid and Engineered Hardwood, are made of real wood, but their manufacturing process is quite different, giving each kind its special quality. Hardwood flooring comes in variety of prices and many species. Most known hardwood species are Maple, Red and White Oak, Hickory, Ash, Birch, Pine. Hemlock & Fir consider as softwoods. Exotic are Walnut, Cherry and Sapele.
First to consider when choosing which species of wood to choose for you, is the style of your own room and personal taste. Oak, hard maple and birch are normally found in most homes, yet all wood flooring species are perfect for everyday use as well. Eventually, one could choose one's own wood flooring by its impression and appearance, which they leave, but also be able to consider among the most affordable option between the different hardwood flooring prices in Vancouver, offered BC FLOORS.
Last, but not the least, comes the choice of a hardwood flooring finish which is normally pre-finished with a polyurethane or aluminum oxide finish, 
which gives the material its final shine, while shielding the surface for long durability. The most standard finishes are usually semi-gloss, even satin, or matte, according to one's preference.
Well known international brands: Armstrong hardwood, Kraus, Boen, Duchateu, Coswick,
Appalachian, Beaulieu Canada, Centura, Johnsonite, Magna, Timeless Hardwood, Ua Floors,
Kahrs, Mohawk, Forbo, Evoke, Lauzon, LM, Kentwood, Allwood, Teragren.
Local and small brands: Pravada, Wiston, HYBC, Pontek, Envision Hardwood,
Elgin, Golden Moulding, Francesca Hardwood & Qualiflor, TRC
How to Get New Hardwood
Floors for Your Place
Serving Greater Vancouver/ Metro Vancouver areas
Vancouver, Burnaby, Surrey, Delta, Coquitlam, Port Coquitlam, Port Moody, Richmond, North Vancouver, West Vancouver, Maple Ridge, Langley, New Westminster, White Rock, Pitt Meadows, Township of Langley
Serving Greater Vancouver/ Metro Vancouver areas
Vancouver, Burnaby, Surrey, Delta, Coquitlam, Port Coquitlam, Port Moody, Richmond, North Vancouver, West Vancouver, Maple Ridge, Langley, New Westminster, White Rock, Pitt Meadows, Township of Langley
GALLERY OF WORK FOR HAPPY CUSTOMERS
Book a FREE On-Site
Estimation For Your Project