#1 Carpet Installation in Vancouver
BC Floors Carpet Installation Services
At BC FLOORS, we understand how important it is for you to feel confident and safe when you are choosing your floor installation. Therefore, we guarantee you would like our carpet installation. We won't leave until you are satisfied with the final results. We can install around 1,000 square feet of carpet in one day, depending on the product, your home size and layout, subfloor, etc. We can start and finish in less than a day, so we've got you covered.
We install all types of carpet flooring – all broadloom carpets and carpet tiles. We are very proud of the quality and cleanliness of our job and environment, so rest assured that when our carpet installation team comes into your house, we would install your carpet properly and leave your house very clean.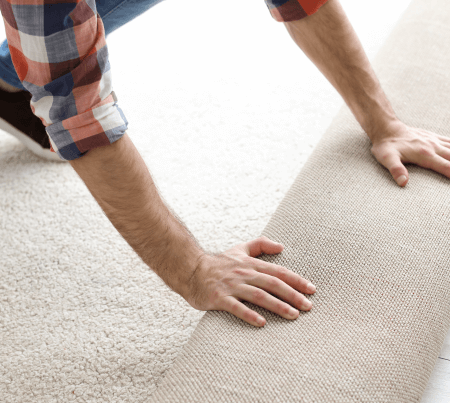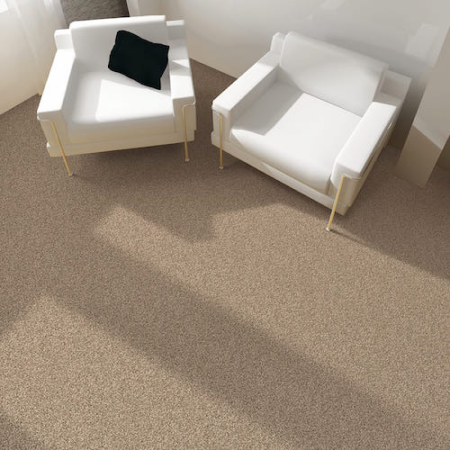 Stretch-In Carpet Installation
A stretch-in installation is a method used most often time in installing home carpets. The stretch-in style is also used for commercial carpets in spaces that are quite small. The stretch-in method, as the name implies, involves stretching your carpet in order to fasten it securely to the floor.
Some people may attempt stretching their carpets themselves, that's an expensive mistake. BC FLOORS have the experience, expertise, and technical know-how, which is needed to install your carpet so it serves for many years. We are your local carpet expert and will do your carpet stretch-in installation professionally.
Our fairly priced stretch-in installation service saves you not just time, but also money and gives you comfort at the same time.
Glue Down Carpet Installation
Glue down carpet installation is the most used method of carpet installation in commercial settings. With this installation type, the carpet sticks directly to the floor. We at BC FLOORS make all the requirements possible: the floor must be very smooth, all imperfections on the ground must be removed, otherwise they will be visible through the carpet. If subfloor preparation is not done properly, it can cause wear spots.
The advantages of using BC FLOORS for your glue down carpet installation is that our installers leave a minimal allowance for movement. We make the installation solid which even allows rolling traffic, like wheelchairs. Our service is suitable for ramps or large areas. We also ensure seams do not peak and are more durable due to lack of flexing.
We ensure that transitioning from carpet to another flooring surface is smooth and safe.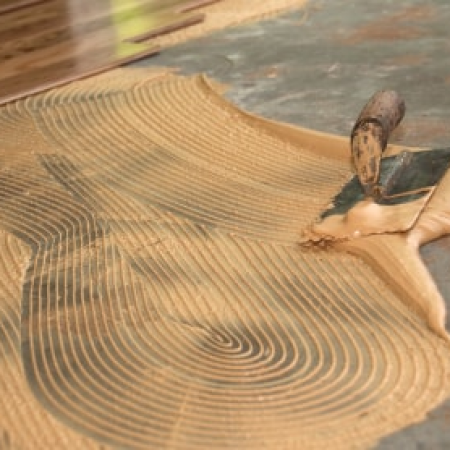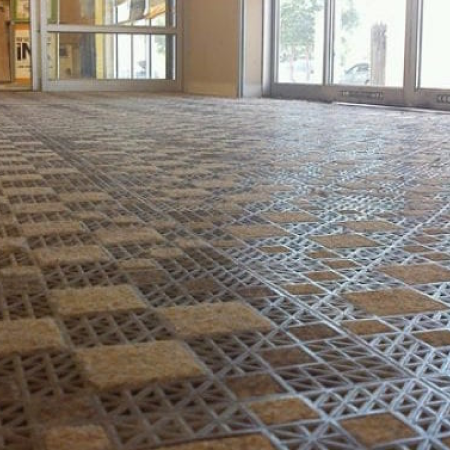 Interlocking Carpet Tiles
If you are in need of high-quality interlocking carpets tiles which can be used for commercial or residential areas, BC FLOORS can assist you with installation as well. We make the installation process fast and seamless.
It doesn't matter if it is required in the basement of your home or in a trade show booth floor, our installation team will surpass your expectations.
Our quality and consistent workmanship have helped thousands of homeowners
achieve the perfect flooring solution for their homes.
"BC Floors did an excellent job for us replacing our home carpet with a natural acacia laminate. They had a wide selection of options, and provided good advice that helped us choose a high quality product within our budget. The installation was both fast and very well done, and the company was easy to deal with from start to finish.

They have high standards of customer service and quality of work. We have received many comments from friends and family on how good the new floor looks. Thank you for your hard work and wonderful service, which we are already recommending to others!
+ Read More
"Back then I was 7 months pregnant. I called BC Floors and made an appointment. I did not even have to travel anywhere. This really impressed me. They brought the samples, measured everything and within 2 weeks from then I had my new cork flooring, nice and soft."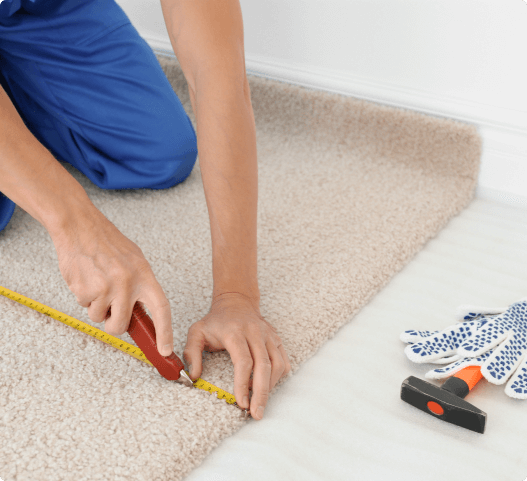 Reasons To Choose Carpet Installation Against Other Types Of Flooring
Carpet is the softest flooring material available on the market. If you like keeping your feet on a warm and soft surface, then carpet is a number one option for you.
Carpet installation cost is also cheaper and faster than others. Economic realities are now driving people to look towards carpets as one of the most affordable floor coverings. Now, you can install a high-quality carpet at half the cost of hardwood.
Carpet installation is also better at sound resistance. Carpets are excellent sound blockers; it is, in fact, one of the most effective building materials to absorb noise.
And no doubt, carpet flooring is beautiful. Carpets bring with them many options: from textures to the different yarn systems, to the hundreds of colours, tone-on-tone prints, patterns, name it. At BC FLOORS, we carry all types of carpets for you to choose from.
How to Get New Hardwood
Floors for Your Place
Serving Greater Vancouver/ Metro Vancouver areas
Vancouver, Burnaby, Surrey, Delta, Coquitlam, Port Coquitlam, Port Moody, Richmond, North Vancouver, West Vancouver, Maple Ridge, Langley, New Westminster, White Rock, Pitt Meadows, Township of Langley
Serving Greater Vancouver/ Metro Vancouver areas
Vancouver, Burnaby, Surrey, Delta, Coquitlam, Port Coquitlam, Port Moody, Richmond, North Vancouver, West Vancouver, Maple Ridge, Langley, New Westminster, White Rock, Pitt Meadows, Township of Langley
GALLERY OF WORK FOR HAPPY CUSTOMERS
Book a FREE On-Site
Estimation For Your Project