Get the carpet floors of your dreams at the attractive price.
BC Floors® Top Vancouver Carpet Store
Welcome to BC FLOORS Carpet Store in Vancouver. We are your trusted and reliable carpet flooring specialists. If you are looking for a quality advice and service for your residential or commercial carpet project, we can certainly help. We supply carpet materials of all types, just name it, and work with the most trusted manufacturers and brands. We also provide a full range of services including carpet installation and repair. Having most of our flooring supply in stock, we can get your project started within days. For you – homeowners, builders and designers – we are here to provide top-notch services and direct prices in Vancouver and Greater Vancouver area.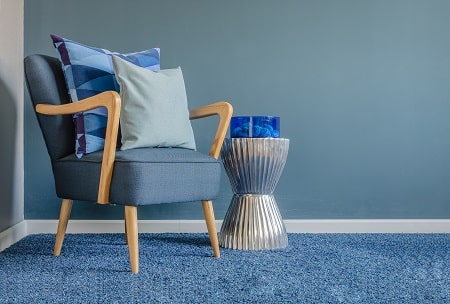 We sell both commercial and residential carpet floors. Our carpet options include Polyester, Nylon, Wool, Olefin, Acrylic (Loop Pile, Cut Pile, Textured, Berber carpet). Some of the brands that we carry are Mohawk carpet, Kraus, Shaw carpet, Armstrong and others.

Our in-house carpet installers are well experienced in residential and commercial (including carpet tiles) carpet installation, both stretch in and glue down methods, carpet installation on stairs (risers and treads) and landings, carpet runners installation.

We provide carpet restretching (we deal with bumps, folds or buckles to rejuvenate your carpet) and other carpet repair services, such as: damage caused by vacuum cleaners, water and moth damages). With proper maintenance, carpet can serve longer than you might think.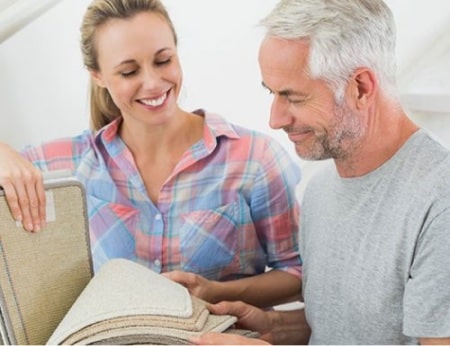 Carpet has always been one of the most popular types of flooring in the world. BC FLOORS carries carpet for any taste and budget – trendy colours, luxury and affordable options, carpet for pets and heavy traffic. We have the widest selection of carpet brands, types, styles, colours. We have a carpet for anyone: homeowners, renovators and builders, designers and architects, business owners, building managers, commercial property managers. Our prices start from $1.99 per sq.ft. for quality carpet.
Cut pile carpet: Saxony, Plush, Textured, Frieze, Cable
Loop pile carpet: Level Loop or Berber, Cut and Loop, Patterned Multi-Level Loop
Carpet Fiber Types: Polyester, Nylon, Olefin, Wool, Acrylic, Blends
Brands: Kraus, Mohawk, Shaw, Beaulieu, Armstrong, Phenix, Richmond, Stainmaster, Sutton
Commercial Carpet & Carpet Tiles
Carpet tile flooring is definitely a booming trend, and there is a number of reasons behind its growing popularity.
First, carpet tiles are available in various sizes, fiber types and pile styles. So you are absolutely not limited in options. Second, its backing system is different from broadloom's. Carpet tiles can be installed over old floors, such as vinyl, hardwood or laminate, and even over concrete or plywood. Also unique carpet tile backing system helps withstand moisture much better.
In general, carpet tile floor is easier to clean and maintain, especially with special stain resistant products available from manufacturers. In terms of repairs, carpet tiles is a number one option as the damaged tiles can be simply replaced with the new ones.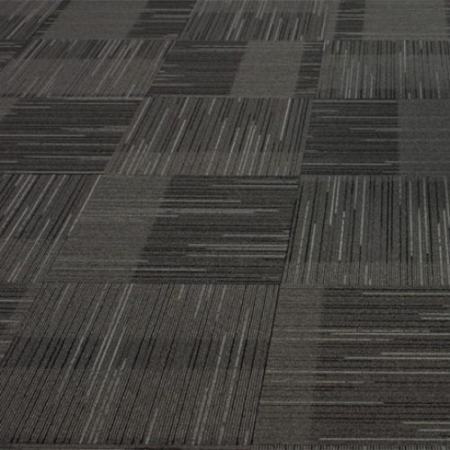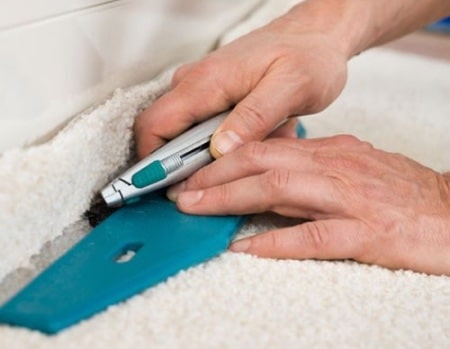 Expert Carpet Installation
We provide all types of carpet installation services for commercial carpet installation and residential carpet installation projects, including stretch-in broadloom carpet installation, glue down carpet installation, carpet installation on stairs, stair carpet runners installation etc.
Best Carpet Brands: Shaw Carpets, Mohawk, Kraus, Tuftex
We carry all major carpet brands, such as Kraus Carpets, Mohawk Carpet, Shaw Carpet, Phoenix Carpet, Stainmaster Carpet, Beaulieu, Armstrong, and others.
We also sell carpet padding (carpet cushion) from top carpet manufacturers.
Carpet flooring main advantages:
Carpet Provides Warmth;
Carpet flooring Reduce Sound (carpet can reduce the sound of walking by 22 to 35 decibels);
Provides Safety for Kids;
Quick & Easy Maintenance;
Carpet is a Low-Cost Flooring;
Long Lasting, Eco Friendly.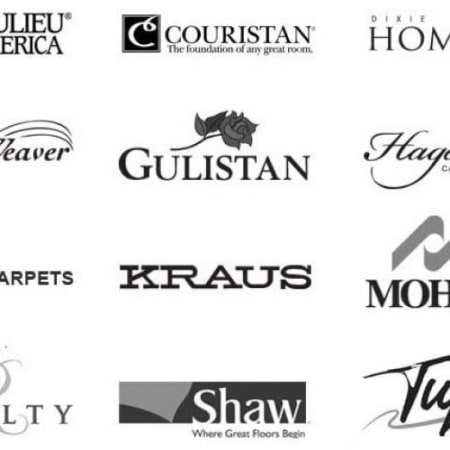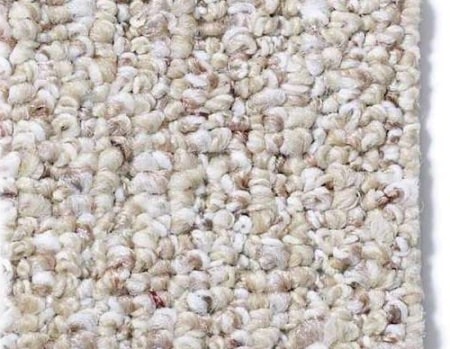 We Sell and Install Berber Carpets from all major suppliers, including Shaw, Kraus and Mohawk. There is almost unlimited number of colour options available. What makes Berber carpet stand out from other carpet types is its unique design. It consists of loops. This feature makes berber carpet more durable, in fact, one of the most durable carpets. Berber carpet is not recommended for homes with pets as it can be fairly easily snagged.
Our quality and consistent workmanship have helped thousands of homeowners
achieve the perfect flooring solution for their homes.
"We had BC Floors replace the carpet on our stairs with laminate and risers. They did a wonderful job on the work, were very considerate and cheerful while doing the work, and left our house in garage (where they did most of the cutting) nearly as clean as when they arrived. Would definitely recommend to anyone looking for this service."
"Contacted BC floors for a quote to change older tile floors and Keit came to our home to show us multiple samples, take measurements, and provide a detailed quote for the work of removing the existing tile , leveling the floor, and installing a new floor. Keit did an outstanding job of explaining everything involved with our choice of cork floors. The job was started within a week and the installer , Emerson, was fast, meticulous and we were extremely pleased with the look of the completed floor. Superb job!"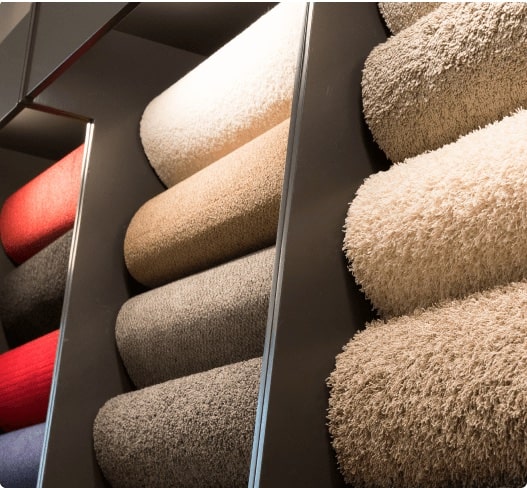 Carpet is all about options and styles
For a number of years, we have been creating exquisite looking Carpet for Vancouver residents. We devote ourselves to spur innovative design into all our Mohawk, Kraus & Shaw carpets and make life more pleasant and enjoyable, by offering you the best floor for different price ranges, starting from $1.49 per SQ FT. We sell and install all types of carpets: Polyester, Nylon, Wool, Olefin, and Acrylic, made in USA or Europe, for commercial/residential purposes with finishes such as: Loop Pile, Cut Pile, Textured, Berber.
Carpet is all about taking care of customer's imminent and long term needs, which can be achieved with Mohawk and Shaw carpets, as most often the choices of Vancouver residents. For carpets to fit and install properly, it takes obligation and skill, attention to detail, but most importantly a passion for excellence, to make already good work the long-lasting one. There are many details which need skilled hands of a craftsman to be taken care of properly.
We offer you a design expertise to fit your needs for equipping your home with the style according to your choosing.
On the other hand, one would be surprised at how much different textures and styles of carpets can add interest to your room. By all means, feel free to choose what speaks to you, however, don't forget some basic rules. Bold, high contrast patterns are ideal for minor spaces, a dining room for example, which could be also fitted with geometric designs. There are subtle patterns, which play with light and deep shades in the same color, so could be well used to the classy look for large rooms.
How to Get New
Floors for Your Place
Book a FREE On-Site
Estimation For Your Project
* Free Consultation and Estimate provided Unconditional. No Commitment.