Luxury Vinyl FLooring in Vancouver. Sale & Certified Installation
BC Floors® is #1 Vancouver Vinyl Flooring Expert
Welcome to BC FLOORS Flooring Company. We are your trusted and reliable vinyl flooring supplier and expert. If you are looking for a quality advice and service for your residential or commercial vinyl flooring project, we can certainly help. We supply resilient flooring of all types: Luxury vinyl plank flooring (LVP), Luxury vinyl floor tiles (LVT), Vinyl Composition Tile (VCT) and Sheet Vinyl flooring. We also provide a full range of services including vinyl flooring installation and repair. Having most of our flooring supply in stock, we can get your project started within days. For you – homeowners, builders and designers – we are here to provide top-notch services and best prices in Vancouver.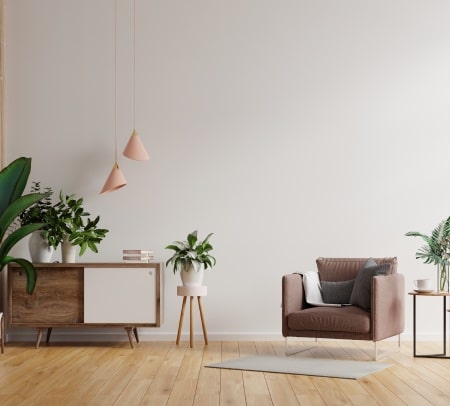 We sell both commercial and residential vinyl flooring. Our resilient flooring options include Luxury Vinyl Plank flooring and Vinyl Floor tiles (LVT, LVP), Roll and Sheet Vinyl Flooring, Composition Vinyl Tile (VCT). Some of the brands that we carry are Polyflor, Armstrong vinyl flooring, Mohawk, Kraus, Shaw, Forbo, Tarkett, Cascade, Impact and others.

Our in-house vinyl flooring installers are well experienced in residential and commercial resilient flooring installation (including Vinyl Composition Tiles and Sheet Vinyl from Forbo or Tarkett) at either glue down, floating or perimeter methods of installation, as well as highly qualified in vinyl installation on stairs (risers and treads) and landings.

We provide all types of vinyl floor repair services: bumps, bubbles, peaking and curling, adhesive deterioration, physical floor damages, separate / area planks replacement. With proper maintenance, resilient flooring can serve longer than you might think. We have saved a countless number of floors from full replacement.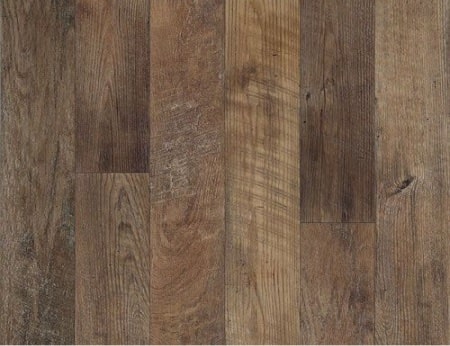 Luxury Vinyl Plank Flooring (LVP)
Luxury vinyl plank flooring and vinyl floor tiles is a very unique product that keeps winning the flooring market. It offers not only a way more visually attractive look, but higher durability features. It works very well both for residential and commercial spaces as it is easy to maintain, it lasts longer and it is just stunning.
Don't be scared by the word "luxury" as it more reflects the quality of the material and variation of textures, colours and patterns, rather than a price. The price for this type of product is fairly reasonable which makes luxury vinyl planks a very popular flooring option among homeowners and businesses.
Brands: Armstrong, Shaw, Tarkett, Cascade, Forbo, Impact, Creative Options, Stix, HYBC, Pontek, VinalCork, DuChateau and others
Luxury Vinyl Floor Tiles (LVT)
Luxury Vinyl Tile is the best alternative to traditional tile flooring.
VCT Tiles is another popular flooring option for commercial spaces with heavy traffic (alternative to Vinyl Floor Tiles). Once professionally installed, it is extremely sturdy and durable. With some minimum maintenance and care, they can serve up to 15 – 20 years.
VCT tiles have a huge advantage over regular ceramic tiles – they are do not create any sound while walking and, in fact, absorb the noise. This type of flooring is a perfect choice for busy businesses and institutions. VCT comes in a great variety of design options with some helpful practical solutions including slip-resistant surfaces.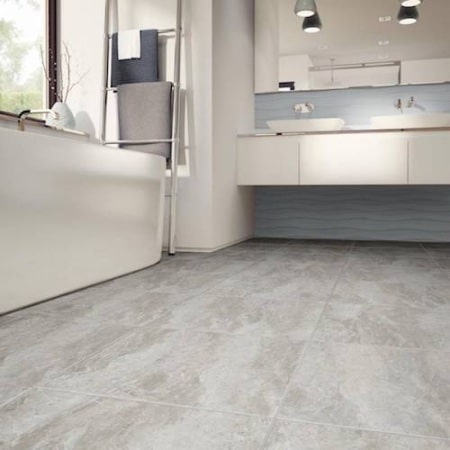 Sheet Vinyl & Linoleum Flooring
Linoleum and Sheet vinyl flooring are still a very common option for kitchen, bathroom and other areas with a high risk of water spill. Sheet vinyl can be installed in one single piece or two pieces which basically eliminates the possibility for water to seep through and damage the subfloor as there are either no or few seams.
Linoleum, same as a Sheet vinyl, is a more affordable option comparing to vinyl planks due to a simpler production process, but repair services for sheet vinyl flooring are quite limited in case of a physical damage of the floor.
Forbo® Marmoleum Flooring
Marmoleum is a unique product of a well-established flooring supplier. BC FLOORS® is an official dealer of Forbo Flooring products, including Marmoleum line.
Marmoleum is mostly recognized for its sustainability and durability features which comes with very creative design solutions. It is also bacteriostatic which makes it a number one flooring solution for hospitals and other healthcare institutions.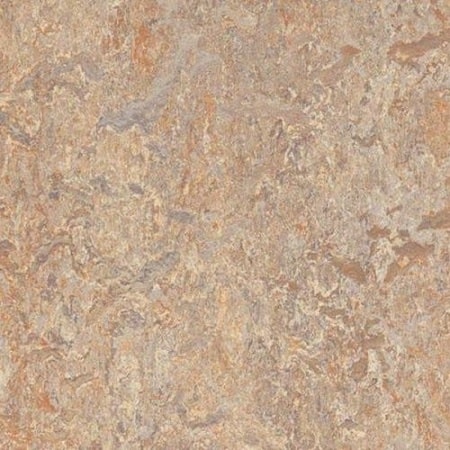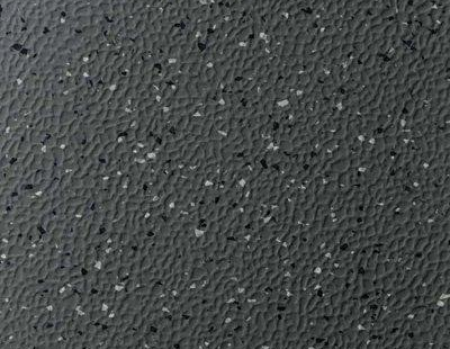 Rubber Flooring & Gym Flooring
Rubber Flooring is number one choice for gyms. Rubber floor tiles are frequently used in heavyweight areas. We supply and install rubber flooring of various types including Mondo (indoor sport flooring) and Johnsonite Rubber Flooring.
We also supply and install Rubber Flooring for golf courses, commercial fitness facilities and recreation centres, locker rooms, pilates studios, weight rooms, yoga rooms and other areas.
Our quality and consistent workmanship have helped thousands of homeowners
achieve the perfect flooring solution for their homes.
"We had BC Floors replace the carpet on our stairs with laminate and risers. They did a wonderful job on the work, were very considerate and cheerful while doing the work, and left our house in garage (where they did most of the cutting) nearly as clean as when they arrived. Would definitely recommend to anyone looking for this service."
"Contacted BC floors for a quote to change older tile floors and Keit came to our home to show us multiple samples, take measurements, and provide a detailed quote for the work of removing the existing tile , leveling the floor, and installing a new floor. Keit did an outstanding job of explaining everything involved with our choice of cork floors. The job was started within a week and the installer , Emerson, was fast, meticulous and we were extremely pleased with the look of the completed floor. Superb job!"
How to Get New Hardwood
Floors for Your Place
Serving Greater Vancouver/ Metro Vancouver areas
Vancouver, Burnaby, Surrey, Delta, Coquitlam, Port Coquitlam, Port Moody, Richmond, North Vancouver, West Vancouver, Maple Ridge, Langley, New Westminster, White Rock, Pitt Meadows, Township of Langley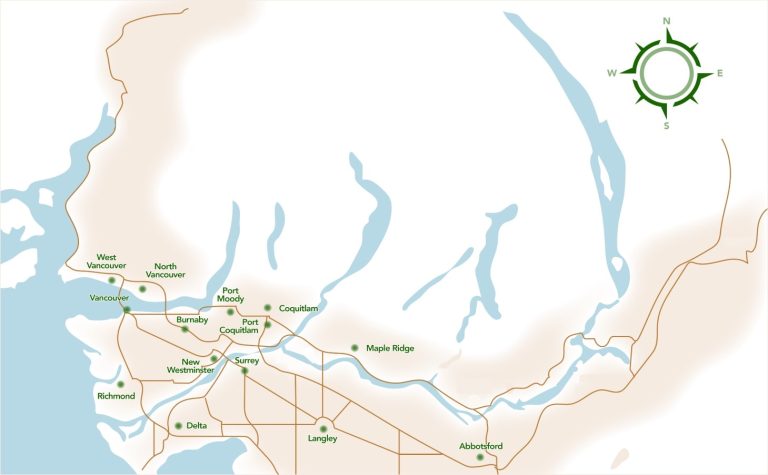 Book a FREE On-Site
Estimation For Your Project