Best Laminate Flooring in Vancouver
#1 Vancouver Laminate Flooring Sale
Welcome to BC FLOORS Flooring Store. We are your trusted and reliable flooring supplier and expert. If you are looking for some affordable laminate flooring options or high quality european laminate flooring, we can certainly help. Our laminate products include AC3, AC4 and AC5 laminate flooring. We also provide a full range of services including laminate installation and repair. Having most of our flooring supply in stock, we can get your project started within days. For you – homeowners, builders and designers – we are here to provide top-notch services and best prices in Vancouver.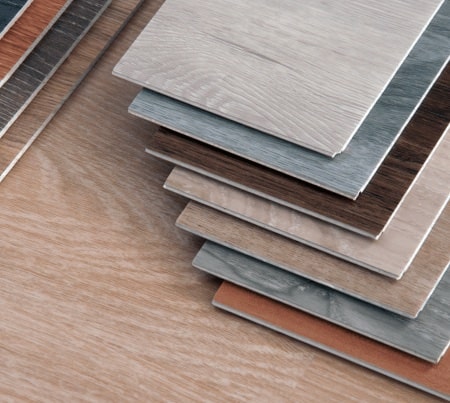 Laminate flooring has become a very popular flooring products due to its durability, affordability and beautiful design solutions. Laminate flooring works very well both for residential and commercial areas. We carry laminate flooring of different ratings – AC3, AC4 and AC5, as well as various brands including high quality European laminate flooring. We also have all types of laminate flooring underlay to meet all sound proof requirements.

Laminate flooring can serve very well due to the material features, and even longer when professionally installed. Our professional flooring installers are well experienced in laminate floor installation. We pay close attention to subfloor levelling and preparation which eliminates possible future problems such as: loose and squeaky boards. We will be happy to provide our best advice and excellent installation services.



We provide all types of laminate floor repair services and deal with all the most common laminate flooring issues, such as: bumps, peaking, buckling, delamination, physical floor damages, laminate boards replacement, laminate flooring water damage and many more. With timely and proper maintenance and care, laminate flooring can serve longer than you might think.
Our quality and consistent workmanship have helped thousands of homeowners
achieve the perfect flooring solution for their homes.
"We had BC Floors replace the carpet on our stairs with laminate and risers. They did a wonderful job on the work, were very considerate and cheerful while doing the work, and left our house in garage (where they did most of the cutting) nearly as clean as when they arrived. Would definitely recommend to anyone looking for this service."
"Contacted BC floors for a quote to change older tile floors and Keit came to our home to show us multiple samples, take measurements, and provide a detailed quote for the work of removing the existing tile , leveling the floor, and installing a new floor. Keit did an outstanding job of explaining everything involved with our choice of cork floors. The job was started within a week and the installer , Emerson, was fast, meticulous and we were extremely pleased with the look of the completed floor. Superb job!"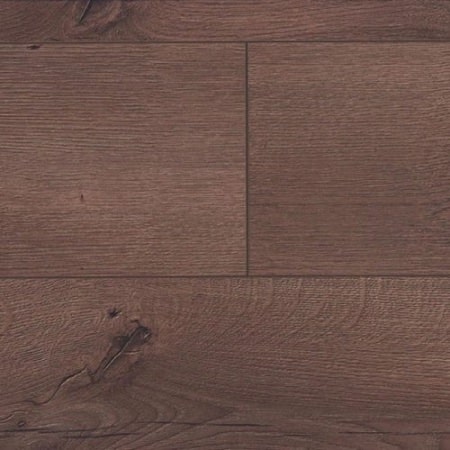 BC FLOORS® Supplies and Sells only best Laminate flooring Brands. Laminate Flooring is a perfect replica of hardwood flooring with some unique features. It is highly durable – scratch and stain resistant, fade resistant. Laminate is a great choice for family, dining rooms, bedrooms, etc. It is easy to clean, maintain and repair. Laminate floor offers a countless number of flooring design options – various colours, textures, styles.
We Sell Asian and European Laminate Floors. Laminate that made in Europe has the highest quality product with much higher standards for formaldehyde emission and adhesives in general. These flooring materials have a number of certifications for environmental health and safety.
LAC Ratings AC3- AC5; ECO CERTIFICATIONS: LEED© ACCREDITATION; GREENGUARD © CERTIFICATION – GOLD, EMISSIONS RATINGS – CARB II COMPLIANT / ECO; Warranty – 15-35 Years, Made in Germany, Switzerland, Austria or China. Styles: Brushed, Embossed, Textured, Aluminum oxide finish, Long Planks
The laminate stairs are made to meet a variety of needs that any homeowner might need. They're durable and easy to install, and the designs will fit in with your existing home decor perfectly.
BC Floors is a locally owned and operated flooring company that specializes in laminate stairs. We carry a variety of styles of stairs to better meet your needs. From our affordable and durable L-Style, to our sleek and well made Straight-Style, BC Floors has the stair for you! We also offer a wide range of other flooring products, like vinyl planks or hardwood floors.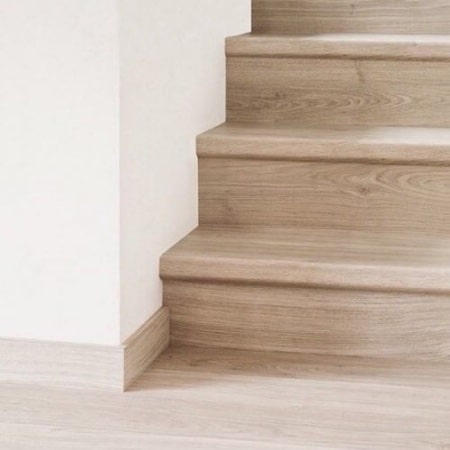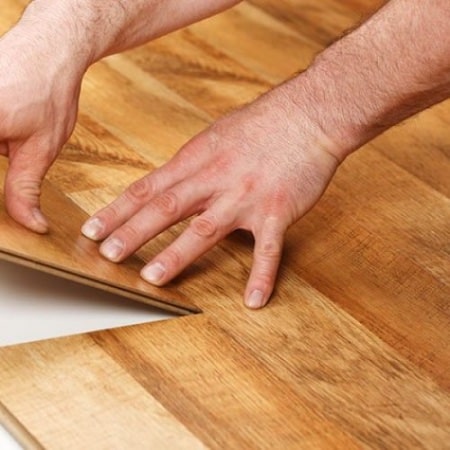 Installing Laminate Flooring By BC FLOORS® Team
We strive to deliver a pleasant experience to our customers. All our laminate installers are experienced installers with years of installation experience. They are fully equipped, fully insured and certified. We provide all types of laminate installation services in Vancouver and Greater Vancouver area. We work with homeowners, builders, commercial and business customers.
How to Get New Hardwood
Floors for Your Place
Serving Greater Vancouver/ Metro Vancouver areas
Vancouver, Burnaby, Surrey, Delta, Coquitlam, Port Coquitlam, Port Moody, Richmond, North Vancouver, West Vancouver, Maple Ridge, Langley, New Westminster, White Rock, Pitt Meadows, Township of Langley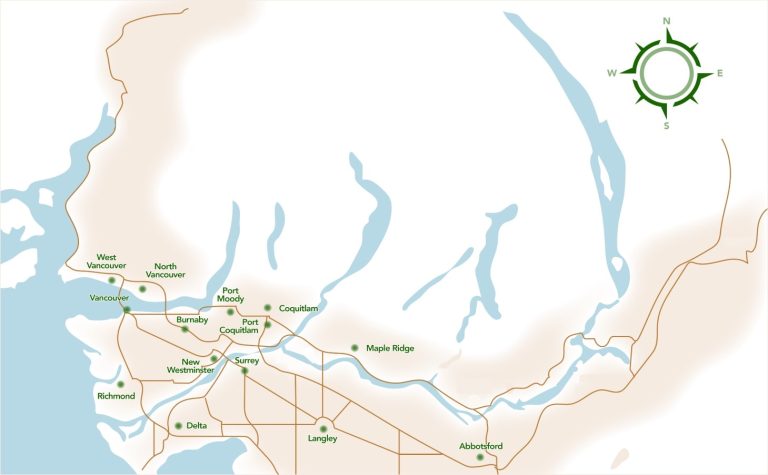 Book a FREE On-Site
Estimation For Your Project