Professional Hardwood Floor Repair
Expert Hardwood Floor Repair in Vancouver
Hardwood Floor Repair by
BC Floors®
Welcome to BC FLOORS Flooring Company. We are professional hardwood floor repair specialists as we help maintain your floors in great condition. Besides flooring supply and installation, we offer professional floor repair services for all types of surfaces – hardwood repair, laminate repair, carpet and vinyl repair. Our technicians are widely experienced in wood flooring repairs, in fact, it is their specialty to replace damaged boards, fix dents and scratches on floors, repair rotten and water damaged floor joists, etc. Our technicians are fully insured, so you and your floors are completely in professional and safe hands. If you need to repair your floors quickly and professionally, we will be happy to assess the damage and bring your floors back to their like new condition. We broadly work with homeowners, real estate agents and property management companies.
From day one you deal with one person only, your personal project manager, who makes sure the process goes in compliance with the original plan. For your convenience, both for commercial and residential flooring projects, we can take care of all procedures such as materials delivery, sub floor leveling, moisture level check and others. Upon completion of work, we always do a final walk-through to make sure that you are happy with the results.
Over time every wood floor can get minor damages from daily foot traffic and normal wear of life. Various factors can cause such changes in your floors as voids, damaged boards and other imperfections that do not require floor replacement, but definitely should be dealt with.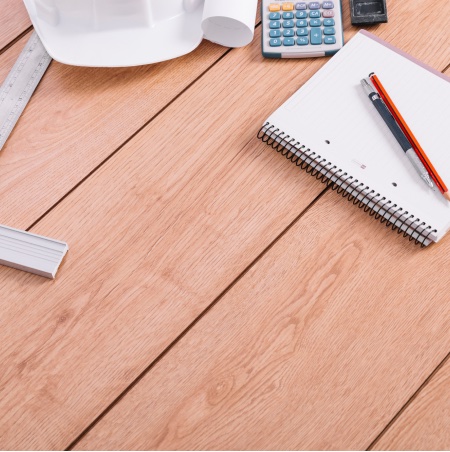 Parquet, Solid or Engineered Hardwood scratches and dents (cosmetic repair only, no board replacement), transition(s) re-installation and replacement, etc.

Parquet, Solid or Engineered Hardwood deeper scratches and dents (separate boards replacement, suject to the work volume) etc.

Medium Floor
Repair $1350
Parquet, Solid or Engineered Hardwood Floor water damage and area replacement (subject to the work volume), replacement etc.
Our quality and consistent workmanship have helped thousands of homeowners
achieve the perfect flooring solution for their homes.
"We had BC Floors replace the carpet on our stairs with laminate and risers. They did a wonderful job on the work, were very considerate and cheerful while doing the work, and left our house in garage (where they did most of the cutting) nearly as clean as when they arrived. Would definitely recommend to anyone looking for this service."
"Contacted BC floors for a quote to change older tile floors and Keit came to our home to show us multiple samples, take measurements, and provide a detailed quote for the work of removing the existing tile , leveling the floor, and installing a new floor. Keit did an outstanding job of explaining everything involved with our choice of cork floors. The job was started within a week and the installer , Emerson, was fast, meticulous and we were extremely pleased with the look of the completed floor. Superb job!"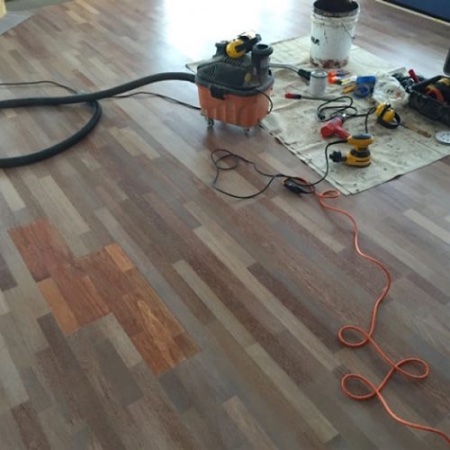 Hardwood floors
are very durable and can serve for decades when properly taken care of. But sometimes they can be damaged by pets, kids, movement of furniture and appliances, water, mold and other unpleasant incidents. Does it mean the end? We have saved a countless number of floors. We repair hardwood floors daily – replace damaged floorboards with spare materials or match new materials with your existing floor, deal with dents, scratches and gouges, repair cupped floors, fix gaps between the wood floorboards, fix loose or squeaky planks and many more. We repair both Solid and Engineered hardwood floors as well as provide
Hardwood Floor Refinishing
.
Types Of Hardwood Floor Repair
Determining current problems. Every case is different, so our consultant needs to take a look at the problem to estimate the damage that was made. Some possible problems could be cracks and splits, squeaks and other noise, warping and buckling, gaps and others.
Finding the source of the issue. Finding out what caused the damage is crucial. It is absolutely mandatory to make sure that the initial issue is resolved and is not affecting your floors any longer. Some possible sources could be internal leakage, building deformation, exposure to extreme temperatures, etc.
Finding the best solutions to fix the damage. After analyzing the whole situation, BC Floors consultants provide the best solution options and their recommendations.
Taking all possible measures to prevent any future consequences of the problem. A wise floor repairing solution shall help save the integrity of your floors in the future.
If you need a reliable professional advice, contact BC Floors and schedule a free consultation. We will be happy to assist you.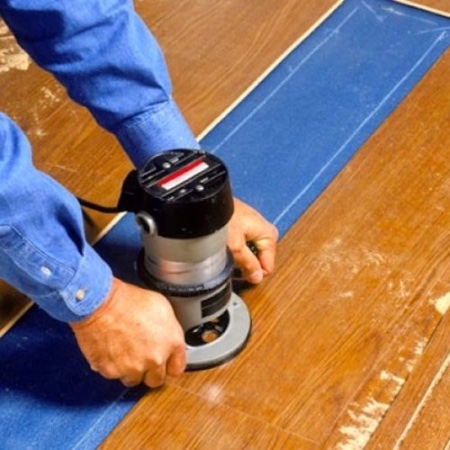 How to Get New
Floors for Your Place
Book a FREE On-Site
Estimation For Your Project
* Free Consultation and Estimate provided Unconditional. No Commitment.