Best Carpet Tiles in Vancouver
Carpet tiles just as its name suggests is a carpet that is in the form of tiles instead of the usual broadloom rolls. Usually, broadloom rolls require very professional tools and high level of technique for its installation, but carpet tiles are exactly the opposite. They are less difficult to install, the installation of carpet tiles can be done a lot more easily and in record time too. At BC FLOORS, we do not only sell, but also help you in the installation of your carpet tiles to ensure that their performance and longevity are at the highest level.
Although Carpet tiles are not particularly new in the commercial space, they are now finding their path to residential areas. Whatever your project or property, we have carpet tile options that will benefit your place in terms of style, comfort and floor performance. Of course, Carpet tiles come in different forms, it doesn't matter the type you desire or have chosen, we can help you out. Whether it's Polyester Carpet Fibers, Triexta Carpet Fibers, Olefin Carpet Fibers, or Nylon Carpet Fibers, just call on us, we are here to help. We provide best source of Carpet Tiles brands: Shaw Carpet Tiles, Kraus Carpet Tiles & Mohawk Carpet Tiles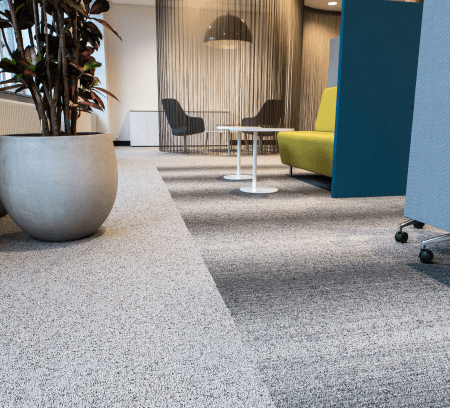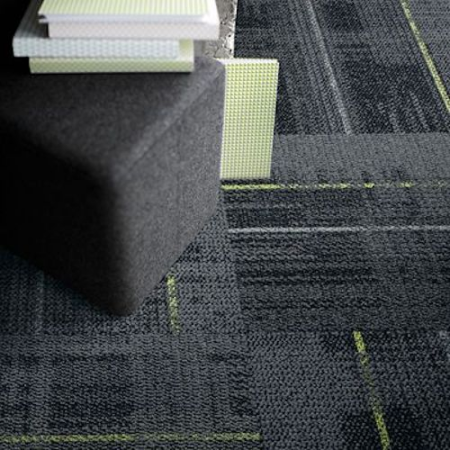 At BC FLOORS, we have different Carpets tiles for sale which is sure to give your home or business the design you deserve and desire. Our wide range of collections offers multiple options for residential and commercial application. Our carpets tiles come in different types of fibers, various sizes, different pile styles, manufactured types etc.
Carpet tiles are widely used in office facilities, but it can certainly be used in your home as well, It can go into your living room or your children's room, and you can also use this carpet tile to change the look of your property whenever you want.
Our carpet tiles have a higher and improved stain resistance, even for residential carpet tiles. This is very important if you are concerned about young children in the home or about pet stains all over the place.
Our option on carpet tiles gives the freedom of choice and design including an exotic texture and exquisite style so that you are completely satisfied with what you get in the end.
Carpet Tiles Installation
At BC FLOORS, we offer carpet tile installation services for both residential and commercial projects. We work directly with the manufacturers cutting out middlemen ensuring you get the best quality. We offer you a broad range of carpet tile variants which fits seamlessly into the aesthetics of each of your rooms or property. And our team of installers will ensure that your new carpet tiles are installed professionally to serve for decades.
Our estimators are willing to provide a free onsite consultation to evaluate an actual scope of work and provide you with a quote so you know your carpet tile installation costs.
With our customized project management system, we efficiently carry out any commercial carpet installation project.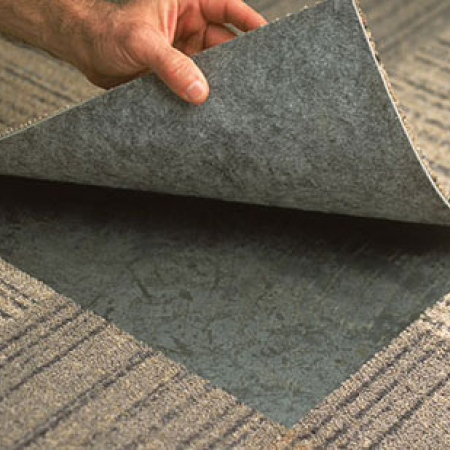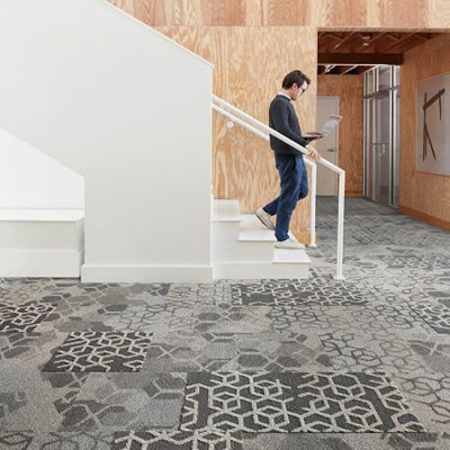 Your flooring might need replacing and you're considering carpet tiles. Here why you would want to say yes to this flooring option.
The main benefits of carpet tiles cannot be overemphasized. First, it is very versatile. You can make use of carpet tiles when you need a replacement for your flooring in either your homes or offices or commercial business space.
It is also cost-effective. A selection of carpet tiles is so wide that we will find the one that works for you in terms of design and budget.
It is also very durable and very easy to maintain. In case of any physical damages, a damaged tile can be easily removed and replaced like nothing ever happened.
And the last, but not least, with carpet tiles you can certainly be very creative – use different carpet tiles designs, turn tiles around to create your unique look at no additional cost.
Our quality and consistent workmanship have helped thousands of homeowners
achieve the perfect flooring solution for their homes.
"BC Floors did an excellent job for us replacing our home carpet with a natural acacia laminate. They had a wide selection of options, and provided good advice that helped us choose a high quality product within our budget. The installation was both fast and very well done, and the company was easy to deal with from start to finish.

They have high standards of customer service and quality of work. We have received many comments from friends and family on how good the new floor looks. Thank you for your hard work and wonderful service, which we are already recommending to others!
+ Read More
"Back then I was 7 months pregnant. I called BC Floors and made an appointment. I did not even have to travel anywhere. This really impressed me. They brought the samples, measured everything and within 2 weeks from then I had my new cork flooring, nice and soft."
How to Get New Hardwood
Floors for Your Place
Serving Greater Vancouver/ Metro Vancouver areas
Vancouver, Burnaby, Surrey, Delta, Coquitlam, Port Coquitlam, Port Moody, Richmond, North Vancouver, West Vancouver, Maple Ridge, Langley, New Westminster, White Rock, Pitt Meadows, Township of Langley
Serving Greater Vancouver/ Metro Vancouver areas
Vancouver, Burnaby, Surrey, Delta, Coquitlam, Port Coquitlam, Port Moody, Richmond, North Vancouver, West Vancouver, Maple Ridge, Langley, New Westminster, White Rock, Pitt Meadows, Township of Langley
GALLERY OF WORK FOR HAPPY CUSTOMERS
Book a FREE On-Site
Estimation For Your Project