Solid Wood Flooring in Greater Vancouver and Fraser Valley
Vancouver #1 Wood Flooring Experts
BC FLOORS® Flooring Store is your trusted and reliable wood flooring expert. We have over 30 years of combined experience in the hardwood flooring industry, both commercial and residential. Our Hardwood Flooring experts help homeowners, building craftsmen and designers achieve the desired look and performance in compliance with the flooring industry standards and National Wood Flooring Association (NWFA) requirements. Solid Wood Flooring is a very unique material which brings style and warmth to any place. Among all existing species, textures and finishes, we can find the one that complements every space.
Our services include: supply and install of wood flooring types including solid pre-finished, raw solid hardwood flooring, custom parquet, pre-finished and unfinished Engineered Hardwood, custom finished on-site, extensions to existing hardwood floor areas, and refinishing services including sanding, staining and finishing.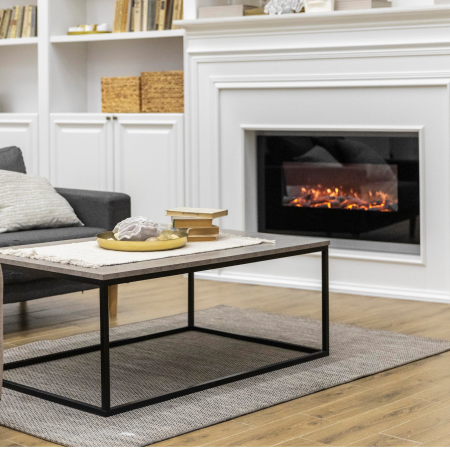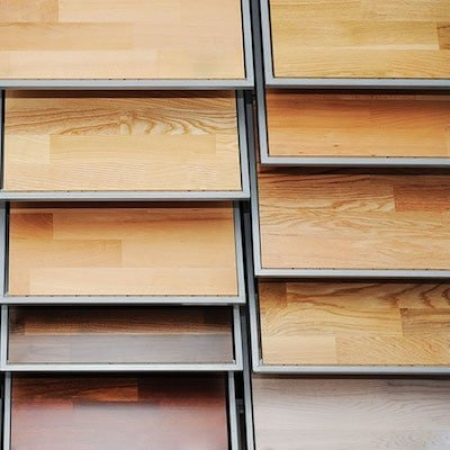 Solid hardwood is one of the main specialties of BC FLOORS. We sell and install all types of solid hardwood types, styles, species and brands. We can guaranty best prices on hardwood floors because we buy it directly from manufacturers by big orders. We carry and sell most of the solid hardwood brands, including Lauzon, Appalachian Hardwood, Armstrong, Mirage, Aacer, Somerset, Vintage, Coswick, Sheoga, Mercier, Kahrs, Bruce, Owens, LM, Anderson, and custom milled hardwood floors. As we highly value your unique taste, we can also stain and finish unfinished solid wood into any desired colour.
Wood Flooring Installation
Our certified wood installers provide all types of solid hardwood installation services of all types: nail down and glue down over plywood, concrete or particle boards. Installation patterns vary from classic straight, random or diagonal to advanced chevron and herringbone patterns and custom basket weave, monticello, haddon hall and wood medallions and inlays. Any solid wood floors installation project completed by BC FLOORS is based on wood industry standards. Custom orders are always welcome as highly skilled hardwood installers just love new challenges.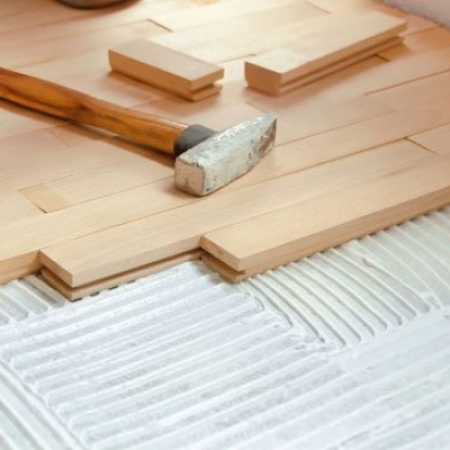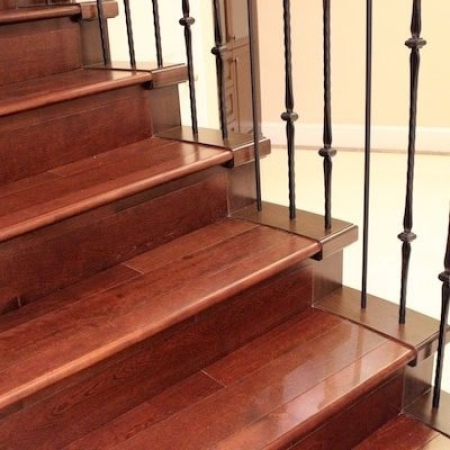 Solid wood stairs and hardwood installation on stairs is a true craftsmanship that will either create a masterpiece at your place or "OPPOSITE". Staircase is a central area that attracts most of the attention. Opposite to carpet that is a budget option for stairs, hardwood is higher end and the price built on 90% on labour. Hardwood installation on stairs is a 100% custom work this is why expertise and experience is the one and the only factor to get perfect results. We do all types of custom hardwood stairs work – custom made square nosings, floating stairs, open style stairs, solid site finished wood treads etc.
Our quality and consistent workmanship have helped thousands of homeowners
achieve the perfect flooring solution for their homes.
"BC Floors did an excellent job for us replacing our home carpet with a natural acacia laminate. They had a wide selection of options, and provided good advice that helped us choose a high quality product within our budget. The installation was both fast and very well done, and the company was easy to deal with from start to finish.

They have high standards of customer service and quality of work. We have received many comments from friends and family on how good the new floor looks. Thank you for your hard work and wonderful service, which we are already recommending to others!
+ Read More
"Back then I was 7 months pregnant. I called BC Floors and made an appointment. I did not even have to travel anywhere. This really impressed me. They brought the samples, measured everything and within 2 weeks from then I had my new cork flooring, nice and soft."
How to Get New Hardwood
Floors for Your Place
Serving Greater Vancouver/ Metro Vancouver areas
Vancouver, Burnaby, Surrey, Delta, Coquitlam, Port Coquitlam, Port Moody, Richmond, North Vancouver, West Vancouver, Maple Ridge, Langley, New Westminster, White Rock, Pitt Meadows, Township of Langley
Serving Greater Vancouver/ Metro Vancouver areas
Vancouver, Burnaby, Surrey, Delta, Coquitlam, Port Coquitlam, Port Moody, Richmond, North Vancouver, West Vancouver, Maple Ridge, Langley, New Westminster, White Rock, Pitt Meadows, Township of Langley
GALLERY OF WORK FOR HAPPY CUSTOMERS
Book a FREE On-Site
Estimation For Your Project