If you are thinking of remodelling your home, and want a change of flooring, then BC FLOORS® Flooring Company is the One Stop Shop for you. You won't have to search through all the Vancouver flooring stores, as we have all you need under one roof.  Whether you want customized flooring or floor patterns created, all you need to do is talk to the Project manager or store representative and we will show you the best options according to your budget.
We supply various flooring and related services so that you don't have to search for another company after finding the perfect flooring. We not only stock great materials, BC Floors also handles old floor removal and disposal, sub floor levelling and repairing, baseboards and moulding installation, hardwood resanding and finishing and much more.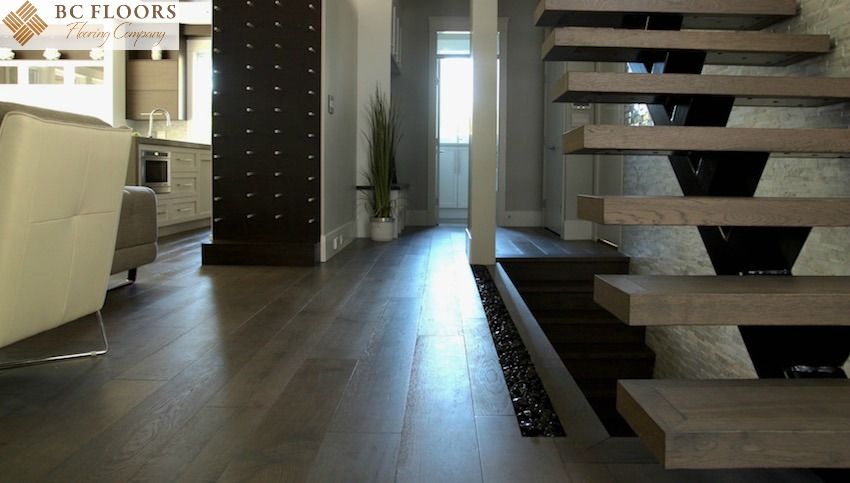 WE ARE YOUR VANCOUVER FLOORING STORE
No matter where you live in Vancouver, floors have become easier to remodel thanks to BC Floors. We understand that once you've made a decision to remodel, you don't want to wait for a long time to receive your materials. At BC Floors, all you have to do is stop, select and it is delivered to your door.
BC Floors sells different types of flooring like solid hardwood, engineered hardwood, laminate, carpet, vinyl and VCT tiles, so no matter if it is a commercial or residential project, you'll always have a wide range of options to choose from. If you are remodelling your home or office in Vancouver, flooring will be taken care of by BC Floors. Apart from the services already mentioned, we also do hardwood installations on walls and window sills, wood borders and medallions, custom floor installations and custom made stair nosing.
With such a wide range to choose from, BC Floors has become known for offering the best flooring services in Vancouver and Greater Vancouver Area. And with our focus on quality and customer service, we were nominated and received a Consumer Choice Award as the best flooring company in Vancouver 2015.