Comparison: Solid And Engineered Hardwood Flooring In Vancouver Market
We sell and supply all types and brands of quality hardwood flooring such as solid single layer or engineered hardwood in Vancouver. Hardwood Flooring offers supreme packages to both, homeowners and building craftsmen alike, under very reasonable prices. Whether one is considering a revamping, refurbishment or new interior design creation, we have customizable services to match the most demanding customers'  and contractor's needs. All types and brands of Hardwood Flooring in Vancouver that we offer are under the quality guarantee and attested for certificate of ISO 9001 – Quality Control System. We have materials manufactured in Asia, Europe and North America, including Canadian engineered hardwood flooring. There is an excellent corporate team in stand by training, to satisfy and serve every customer's desire.
Solid Wood Flooring
Solid Hardwood flooring has been around from the earliest time and therefore it represents the most known type of hardwood floors, besides the Engineered Hardwood Flooring. Interestingly, solid hardwood boards are made solely of 100 percent solid wood, which makes them containing only a single-layer of hardwood. Fitting, on the other hand is very easy, as they are normally nailed to a subfloor platform. However, as solid hardwood is not as dimensionally stable as engineered hardwood is; it should only be applied in surroundings that are temperature controlled around all year.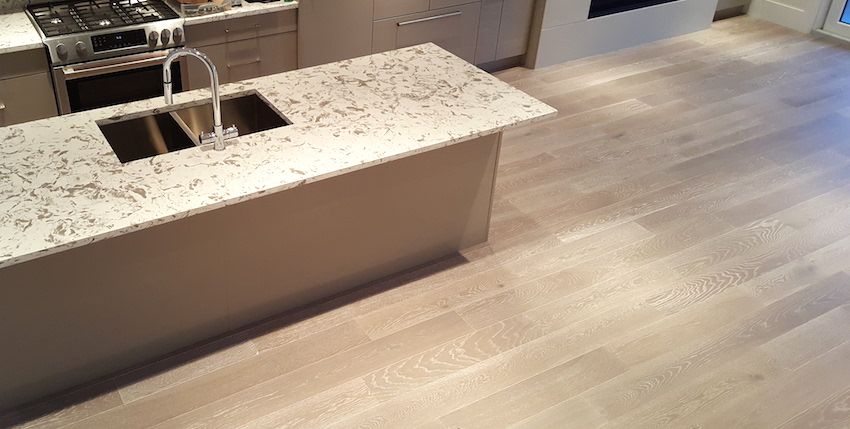 Engineered Hardwood Flooring
Engineered Hardwood Flooring is also known as multi-layered hardwood flooring (as opposed to single layer hardwood flooring) is usually made of 3 to 5 layers of hardwood pasted together on a what is known as plywood base. It is superior to solid hardwood as it won't enlarge or shrink over time and if wetted. It is intended for customers who need superior strength and resistant flooring, as an excellent choice for apartments, underground rooms and other commercial applications. Most often the flooring is fastened or floated onto concrete plain, an already existing floor, or in some cases a heated sub-floor.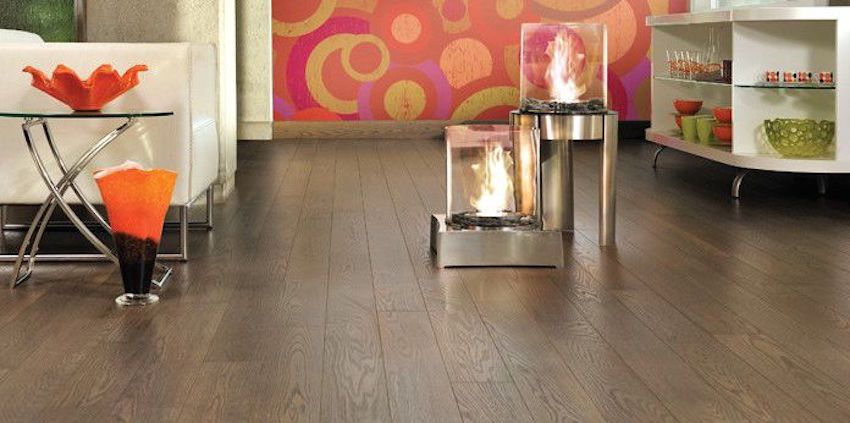 Regarding maintenance levels and upkeep of single layer, as well as engineered hardwood flooring, it is very easy to clean them and maintain for long durability. A damp cloth, a vacuum, and periodically application of special care product are all you need to take care of your wood floors. We try to deliver the best quality, fair price and variety of professional choices for all your flooring needs. We service and target wide variety of clients and purposes starting from new construction, to property management and insurance claims, in commercial and residential areas of Vancouver, BC, Canada.