Vinyl flooring, especially Luxury Vinyl Plank (LVP) is one of the most popular products on the market today. Not only does it give a good imitation for hardwood planks, but it's affordable, resistant to moisture, and with a click-lock product easy to install even as a DIY product.
However, there's one important detail many homeowners overlook in their vinyl floor installations – underlayment.
While some resources claim it as "optional", most experts agree that underlay for vinyl is a vital part of a good installation. In this post, we'll discuss why you shouldn't skip the underlayment for vinyl plank flooring, discuss the types of underlayment and which one is best for you.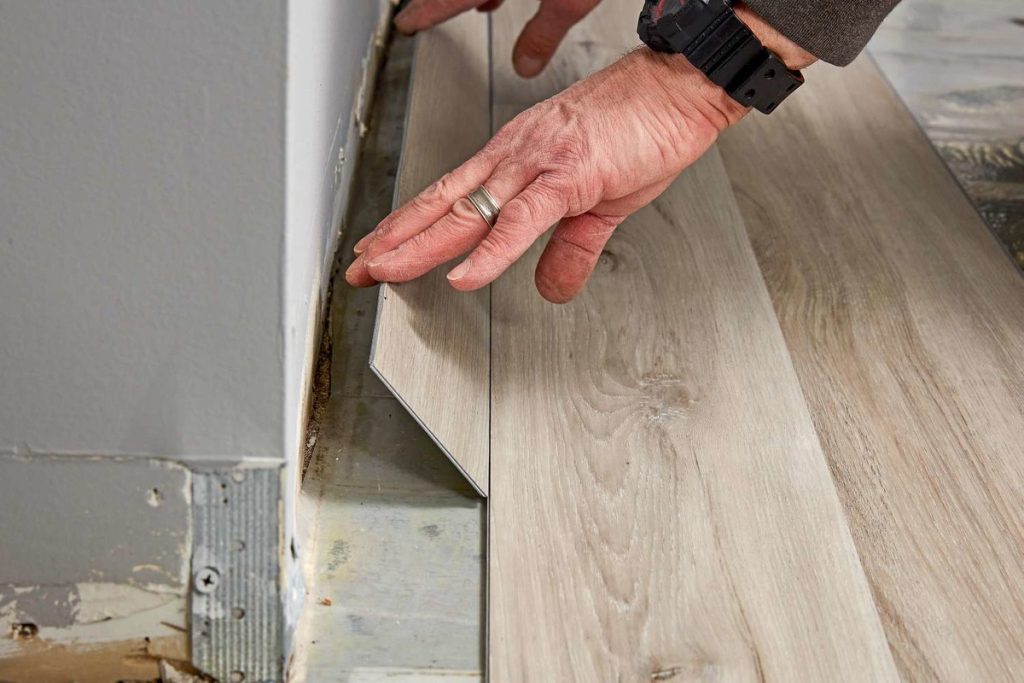 Why You Need Underlayment For Vinyl Plank Flooring
A good vinyl plank installation has three layers: the subfloor, the underlayment, and the actual vinyl material. Underlay is basically a thin layer of padding that rests between your vinyl and the subfloor underneath. Here are some reasons that you shouldn't neglect to install underlayment:
One big advantage of click-lock vinyl plank flooring is that it can easily be installed almost anywhere, even over existing floors. However, for best results, you should only install over a flat, even surface. If your current subfloor doesn't meet this description, some underlayment can even things out.
Particularly for subfloors like concrete, underlayment can provide vital insulation for your vinyl floors. Not only will this keep your floor feeling warmer underfoot, but it can also save you money on your heating bills.
Your vinyl floor will be a relatively thin layer over your subfloor. If your floor is in a high-traffic area with living space underneath, reducing the noise is a good idea. An underlayment like foam or cork is a great way to do this.
As we mentioned above, your vinyl flooring will be relatively thin. Particularly if it is installed over a hard material such as concrete, comfort will demand some padding under vinyl flooring. Otherwise, it will feel as if you're walking on the subfloor!
While your vinyl planks will be impervious to moisture, it can still build up in between your flooring and the subfloor, leading to serious problems such as mould. Therefore, an underlayment is mandatory on top of subfloors such as concrete to control moisture, while it isn't as much of an issue with wood subfloors.
What Is The Best Underlayment For Vinyl Flooring?
The first and most important step in picking the right underlay is to check the brand of vinyl flooring you've purchased. Some require the use of a specific underlay material, and others come with the benefit of underlay padding already installed!
There are many different kinds of underlayment. For example, if your primary concern is noise and heat insulation, materials like felt, foam, or cork are great choices. If you need to correct irregularities in your subfloor on the other hand, you might need to opt for a more rigid plastic product.
Process Of Installing Underlay For Vinyl Flooring
Most types of underlay will come in large sheets. To install it, first, make sure that your subfloor is clean and as level as possible. Serious bumps, holes or other irregularities need to be corrected before installing the underlayment.
Next, you can proceed to install the underlayment. Roll out the material opposite to the direction in which your vinyl planks will run. Then, measure your strips and cut them to size. Finally, install your strips, using adhesive-like tape to connect adjacent strips together. Ensure that the strips fit together exactly with no gaps.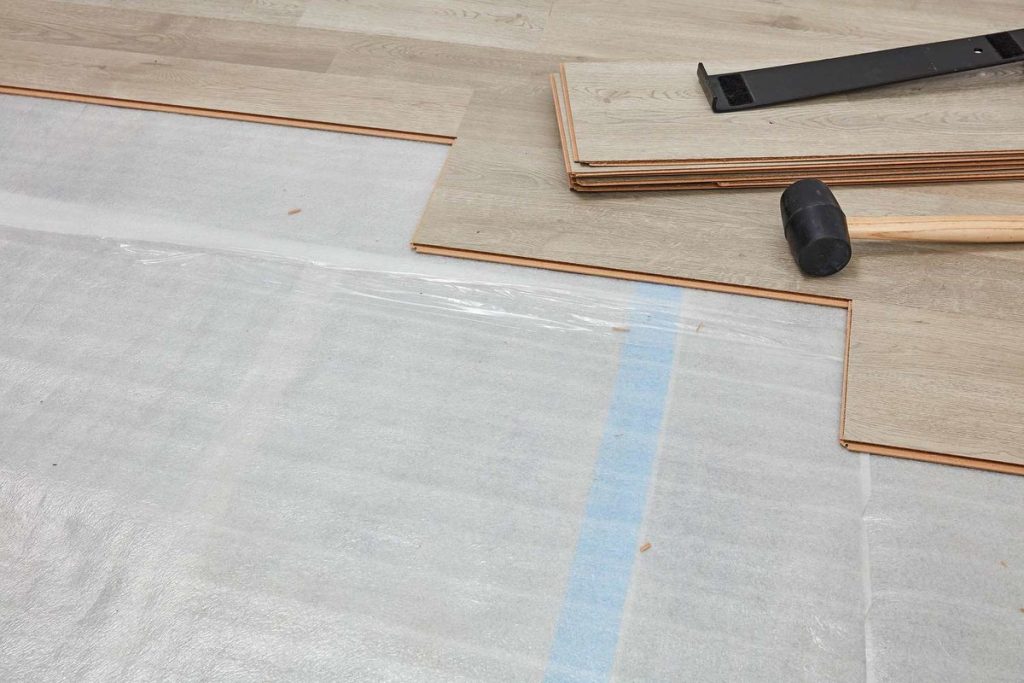 Summary
Underlayment can be a confusing topic to many would-be vinyl floor owners. Some flooring vendors or websites will claim that it is unnecessary or that the installation can be completed without it.
However, in most cases, you won't receive the best results from your vinyl flooring without the use of underlayment. For insulation, noise control, padding, and controlling moisture safely, the appropriate underlayment for your subfloor is a must.
If you aren't sure which underlayment to choose or how to install it, consult your local flooring expert or your vinyl plank vendor. A good vendor should be able to assist you.