Best Laminate Flooring Supply and Installation services
Installing Laminate Flooring in Vancouver

Laminate Flooring With A DIfference
Installing Laminate flooring in your homes provides you with a lot of benefits, including incredibly stylish look, easy maintenance, very attractive prices. BC FLOORS will be glad to assist you with installing laminate flooring of the highest quality.
In recent years installing laminate flooring like many other things have developed, and we have stayed ahead of the trend in this evolution. With the new printing and photography technologies used by our manufacturers for our products, our laminate flooring looks extremely realistic and, after installation, it is almost impossible to distinguish it from the natural materials which it simulates.
At BC FLOORS, we always aim to help our client install the best laminate flooring which suits their home. We're your best bet in installing laminate flooring.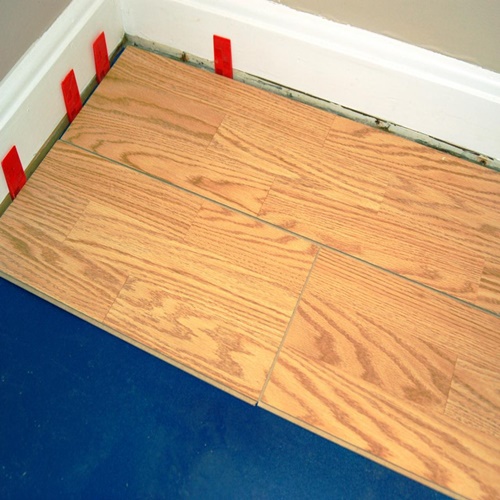 Floating Laminate Installation
Floating laminate installation is the most common method when it comes to installing laminate flooring. We highly recommend to allow professionals to do the work for you, and do not fall for the "DIY" cliché. Professional laminate installation and DIY laminate project are easy to distinguish by plank joints, room corners and other details.
The installation of this type of flooring may be tricky to some (especially amateurs), but not to our team who have been in the business for a lot of years. We have dedicated professionals whose job is to study and understand your home, then recommend what fits it exactly.
You can count on our team for a pleasant, efficient and very correct installation.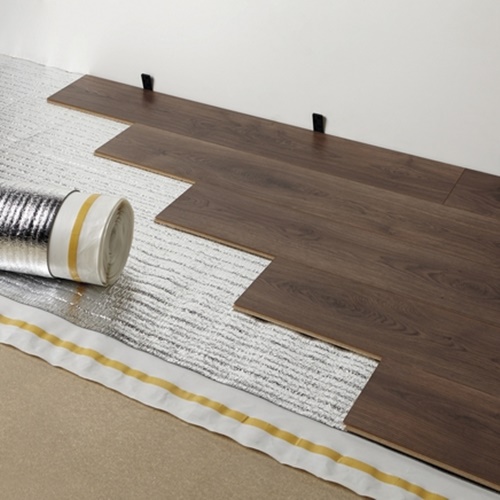 Laminate Underlay Requirements
While Laminate underlay may not always get the credit it deserves, we cannot rule out its extreme importance. You must satisfy the laminate underlay requirements if you want your laminate to last and if you want to experience no issues with sound transmission.
The good thing is, at BC FLOORS, we don't think you should stress yourself over this, we will help you meet all Laminate underlay requirements needed to make your installation a success. We work with Strata-operated buildings and have acoustic laminate underlay options that meet their specific requirements, including IIC and STC ratings.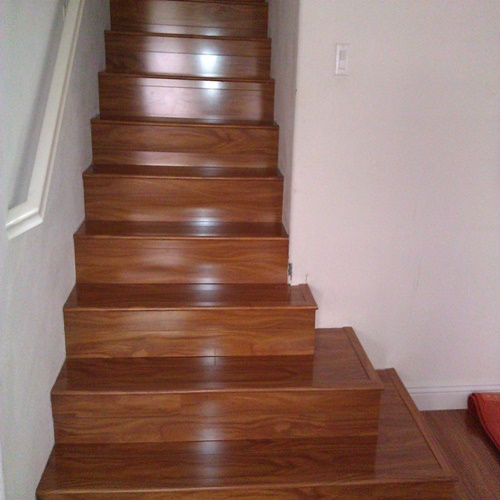 Laminate Stairs
What kind of stair do you have? Is it straight, spiral, classic or modern? We've got you covered. At BC FLOORS, getting your laminate stair is pretty affordable and quick, and we deal with all types of stairwells. We make the process not only seamless but economical too.
We can install laminate on all types of stairs: boxed stairs or open. We can do laminate installation on treads only, or on both treads and risers. Our manufacturers produce matching nosings for most of laminate materials that we carry. All these ensures that you get the best service and best installation results.
CLIENTS REVIEWS
"Back then I was 7 months pregnant. I called BC Floors and made an appointment. I did not even have to travel anywhere. This really impressed me. They brought the samples, measured everything and within 2 weeks from then I had my new cork flooring, nice and soft."

North Vancouver

Flooring Installation Services

5

/

5

stars

They did an excellent job for us replacing our home carpet with a natural acacia laminate. They had a wide selection of options, and provided good advice that helped us choose a high quality product within our budget. The installation was both fast and very well done, and the company was easy to deal with from start to finish. They have high standards of customer service and quality of work. We have received many comments from friends and family on how good the new floor looks. Thank you for your hard work and wonderful service, which we are already recommending to others!
Homeowner
EXCELLENT WORK! We recently moved and wanted to update our new home. We contacted BCFloors based on their reviews and we have been very pleased. We replaced carpet, tiles and glossy outdated maple floors with contemporary wide plank natural oak. The workmanship was outstanding and all the staff were very good to deal with. The stairs are especially beautiful. If you are looking for a good company look no further!
Homeowner, North Vancouver