BC Floors is your comprehensive kitchen renovations team. We possess the skills to remove and dispose of or reorganize your existing appliances, countertops, HVAC systems, and more prior to remodelling the space and installing your new kitchen equipment. From redesigning existing space to increase its functionality to modifying traffic flow or simply just installing new flooring, countertops, and custom cabinetry, BC Floors can handle every aspect of your kitchen renovation for you.
Renovating your kitchen is a large undertaking. Since the kitchen is one of the most used rooms in your home, it's essential that the team you hire to do your renovations operates efficiently to ensure minimum disruption to your daily routine. Depending on the extent of the remodelling to be done, we can complete your project in three to ten business days.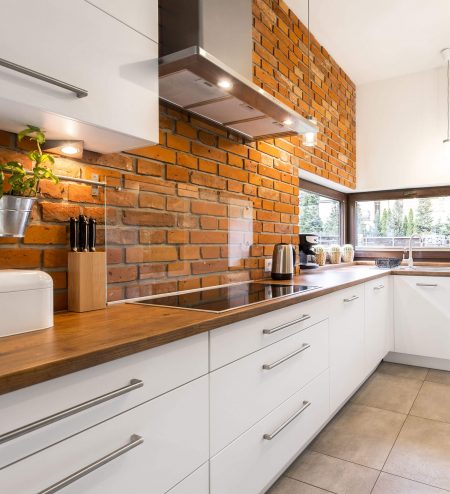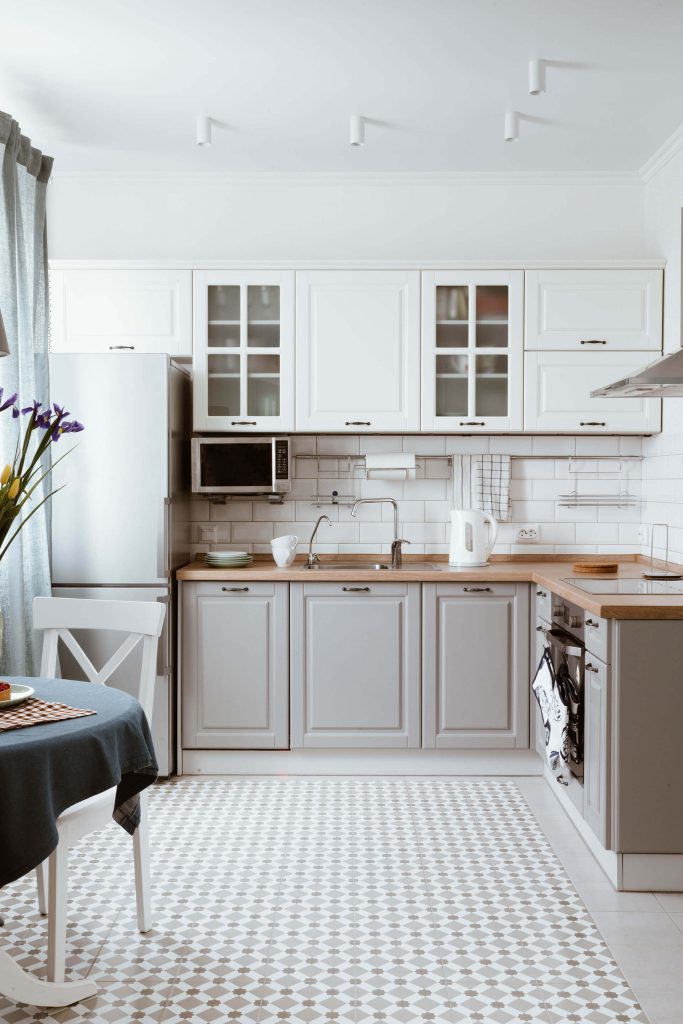 If you are looking to improve your kitchen's appearance without having to go through the expense and work of an entire remodel, kitchen refacing is the ideal service for you. BC Floors walks you through each aspect of your kitchen's layout to find out what you love and what you don't. We help you use your space more effectively and select design elements that make your kitchen look renewed. Instead of replacing your cabinetry entirely, we can replace the hardware to look fresh and modern and paint, refinish or install new cabinet doors to make your cabinets look as good as new. 
Have you outgrown your kitchen? Could more storage and a better traffic flow help to improve the efficiency of this room? Are you tired of looking at the same cabinets and need a change? BC Floors can design and build custom kitchen cabinetry that perfectly expresses your unique tastes and style. We work with many different materials and finishes and stay current on the latest trends to help you select new kitchen cabinetry and hardware that is the perfect fit with the décor and flavour of your home.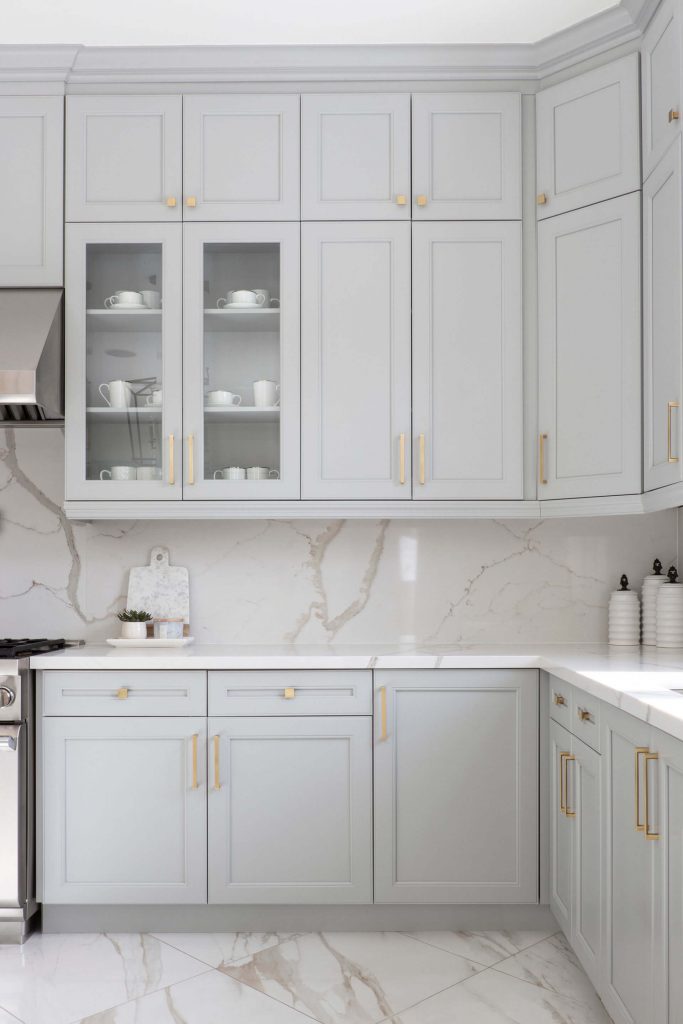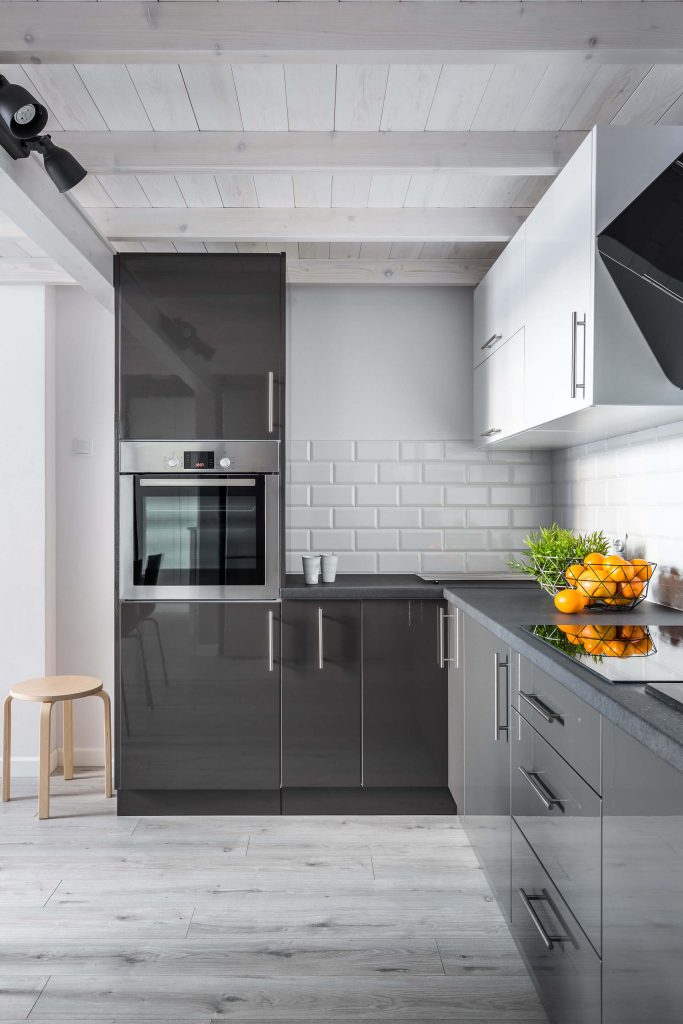 If your kitchen is not working for you and it's time for a total redesign, BC Floors has got you covered. We analyze your kitchen's current layout to determine which areas are not working for you. We then discuss what you'd like to see in your new kitchen and how traffic flow could be improved to make the most efficient use of the space you have. The team at BC Floors has the skills to do a completely new build or modify the existing space to best suit your needs. We stay on top of the latest design trends to provide you with the best possible options to yield a professional-grade kitchen that is both attractive and highly functional.
We can remove, replace, or reorganize anything you need, including:
walls,
HVAC systems,
old appliances,
ventilation,
gas and water lines,
countertops,
old hardware,
tap sets, and
much more. 
Changing your kitchen countertops is a great way to modernize the look of your kitchen. The kitchen is a room the family spends a lot of time in. A fresh, stylish-looking room sets the tone for every occasion, from a quick breakfast to a family dinner at the end of the day.
BC Floors can remove your old countertops and dispose of them for you. We also assist you with selecting a suitable replacement to make your kitchen look its very best.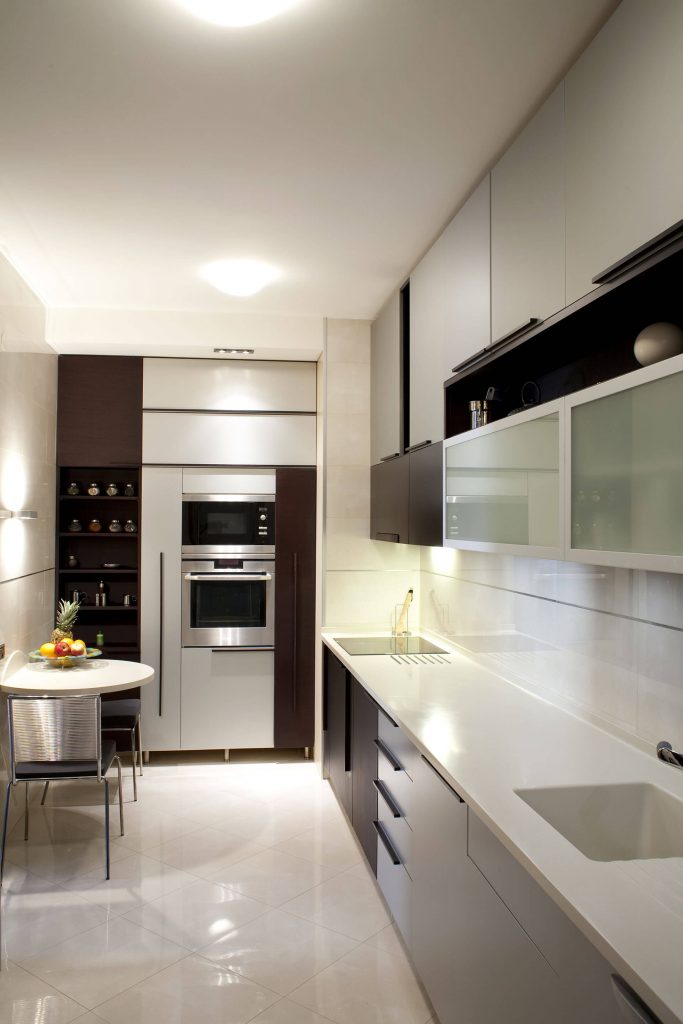 Why Choose BC Floors for Your Kitchen Renovations?
BC Floors is the company you need for your kitchen renovation. We are a team that cares about bringing only the very best to you. Our 5-star reviews from past and present customers give you the confidence you need that our company will give you the results you are looking for on time, on budget, and with a minimum of inconvenience to you. 
Our quality and consistent workmanship have helped thousands of homeowners
achieve the perfect flooring solution for their homes.
"BC Floors did an excellent job for us replacing our home carpet with a natural acacia laminate. They had a wide selection of options, and provided good advice that helped us choose a high quality product within our budget. The installation was both fast and very well done, and the company was easy to deal with from start to finish.

They have high standards of customer service and quality of work. We have received many comments from friends and family on how good the new floor looks. Thank you for your hard work and wonderful service, which we are already recommending to others!
+ Read More
"Back then I was 7 months pregnant. I called BC Floors and made an appointment. I did not even have to travel anywhere. This really impressed me. They brought the samples, measured everything and within 2 weeks from then I had my new cork flooring, nice and soft."
Book a FREE On-Site
Estimation For Your Project