Whether your plans include a partial or total bathroom renovation, BC Floors is the team you need to get the job done right. Because the bathroom is a room that receives a lot of daily traffic in a home, we apply our focus to completing your renovations in a time-conscious manner to ensure minimal disruption to your daily routine.
The BC Floors team leaves no stone unturned when it comes to your bathroom renovation. Attention to detail is our forte. We stand behind the quality of our work and make your 100% satisfaction our highest priority. Whether you are looking to re-tile your shower, replace your flooring, install a new sink and vanity, or do a complete bathroom overhaul, BC Floors is the team you can count on to get the job done right within your budget and on time.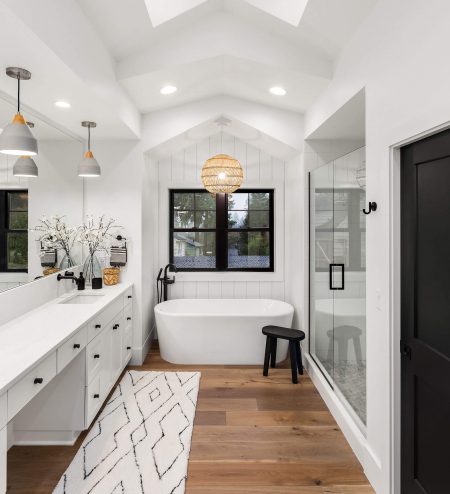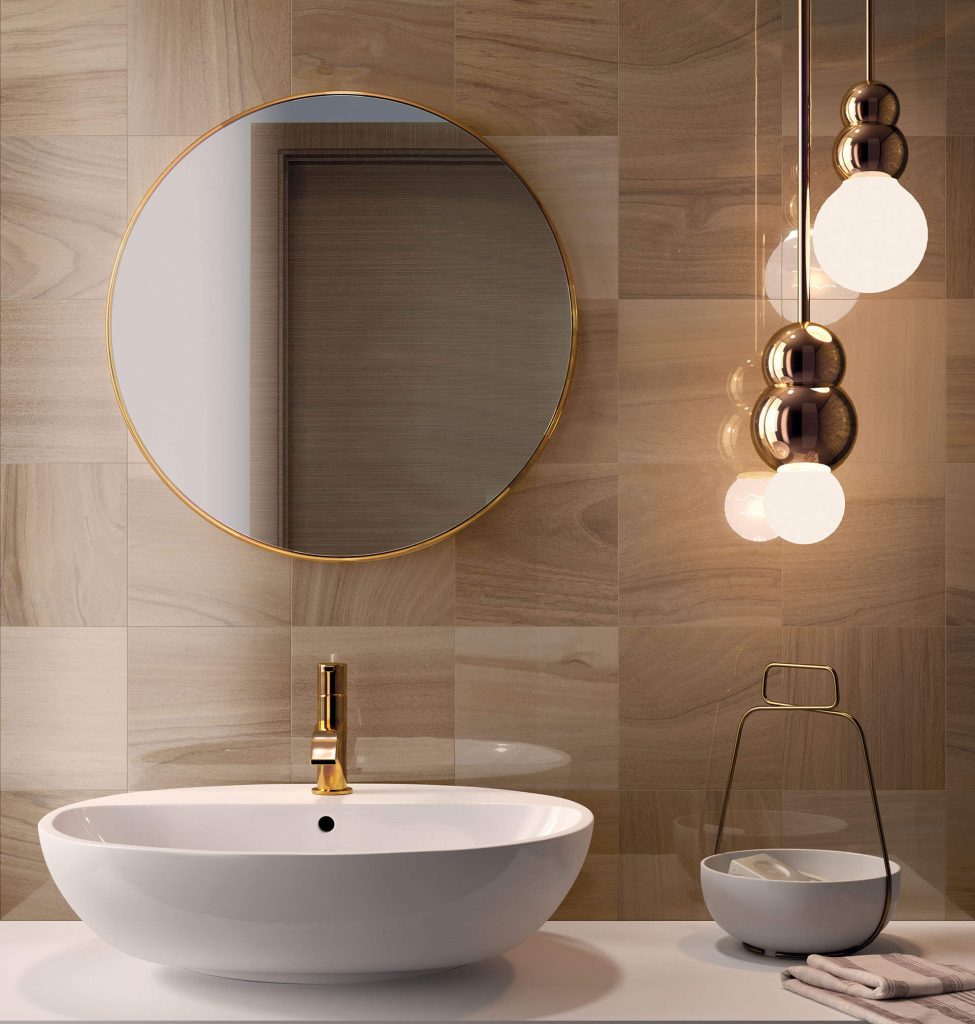 Bathroom Remodeling and Design
If you're looking for a complete remodel of your bathroom, BC Floors can help you create the bathroom of your dreams. From the design work to the removal and disposal of old fixtures and appliances to installing a new toilet, tub, tile, flooring, and more, BC Floors handles it all for you.
We stay up to date with the latest design trends to bring the most current styles to you. Whatever your taste or your budget, BC Floors is the team to take your vision from simply an idea to reality. 
Shower Renovations and Installation
If your shower is in desperate need of an update or you want to add a new tub surround or change your tile, BC Floors is the team you need. Our team of renovation specialists can design, build, or install the ideal shower for your bathroom. We specialize in total shower builds, including tile, custom-fit glass, and modern and beautiful shower heads, all elements that combined make your bathroom a one-of-a-kind showpiece.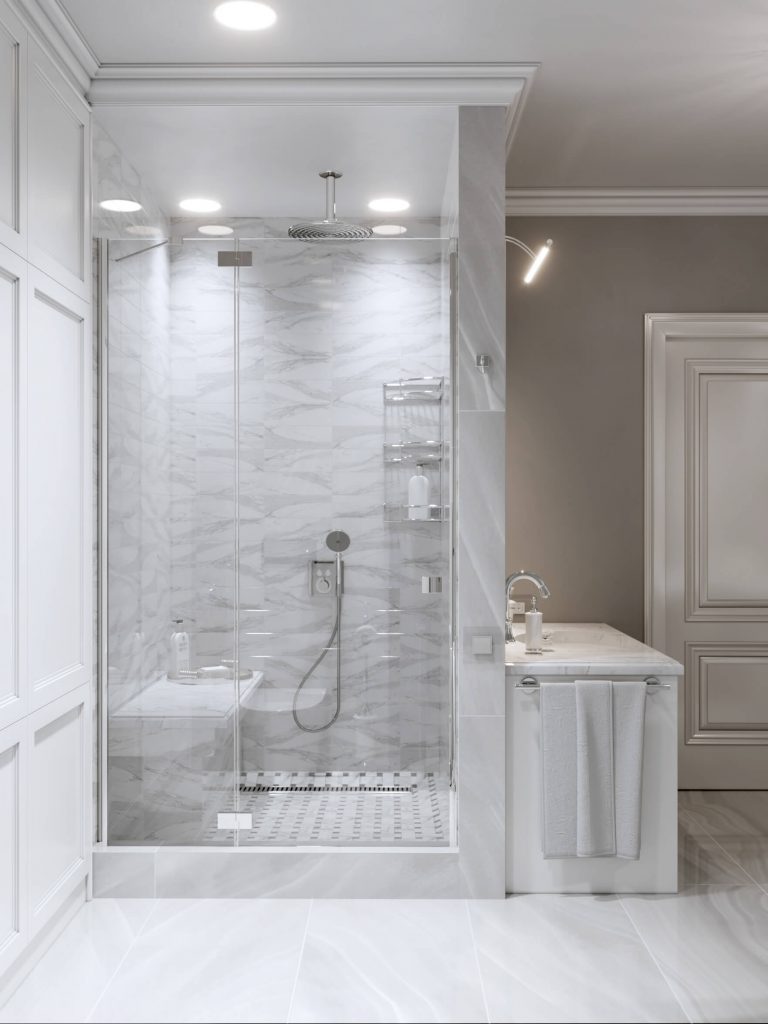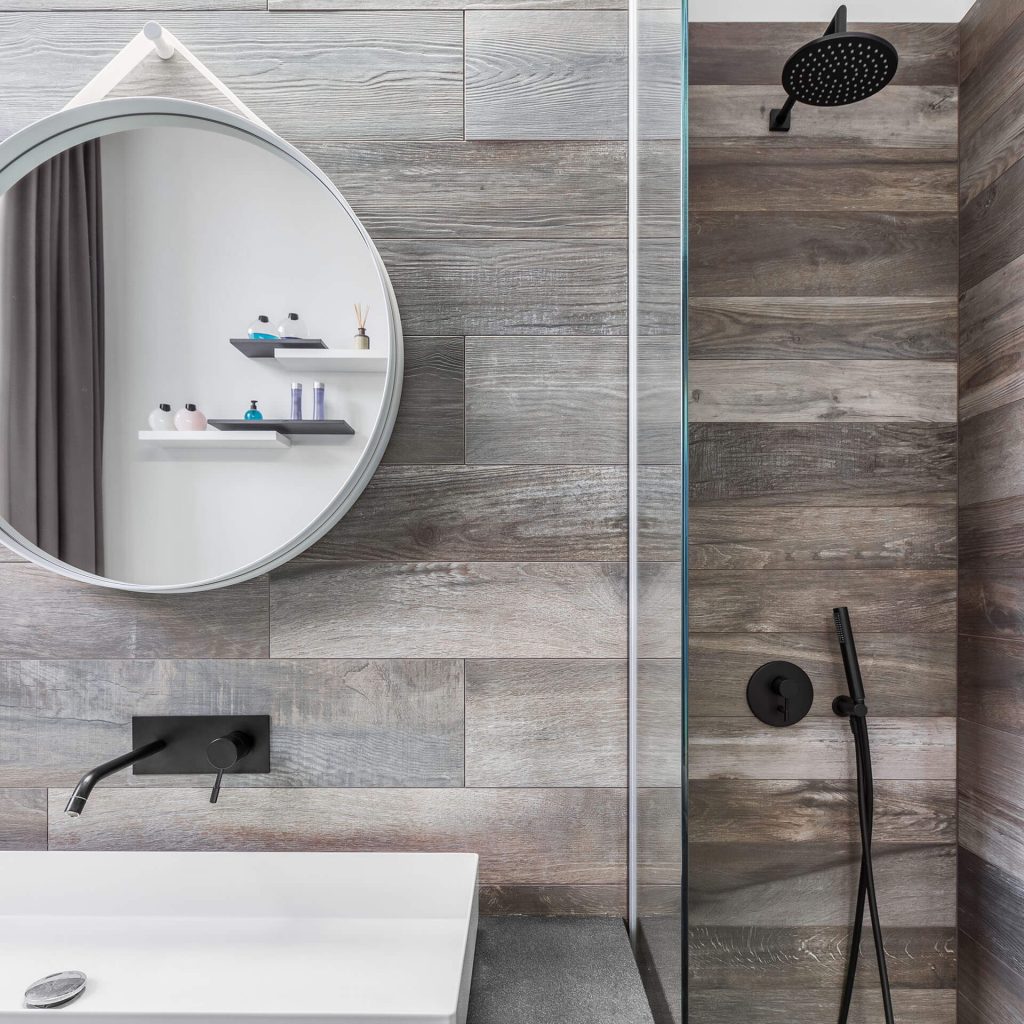 Tile is available in various patterns, sizes, and styles, allowing you to choose the perfect design to complement your bathroom. Re-tiling or adding tile to your bathroom for the first time is an affordable way to give the room an entirely new look. The BC Floors renovation specialists can help you select the right tile for your bathroom. We specialize in installing all types of tiles and work on an efficient timeline to ensure your bathroom is ready for your continued use in no time. 
Faucet Replacement and Installation
Though you can install your faucets on your own, there are definitely benefits to letting a professional team like BC Floors handle this job for you. We are happy to remove and dispose of existing hardware and help you select your new tap set from the most current styles and bathroom trends. It is important to note that some faucets are better for use with sinks and others in showers. Our team assists you with finding the right faucet in both function and fashion to make your bathroom complete.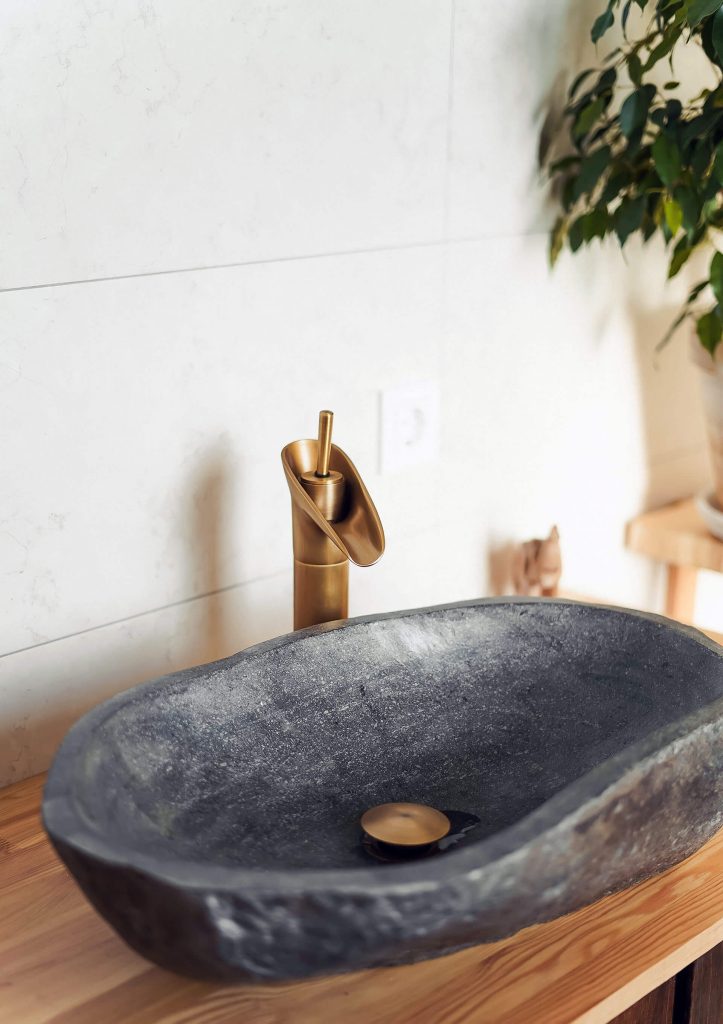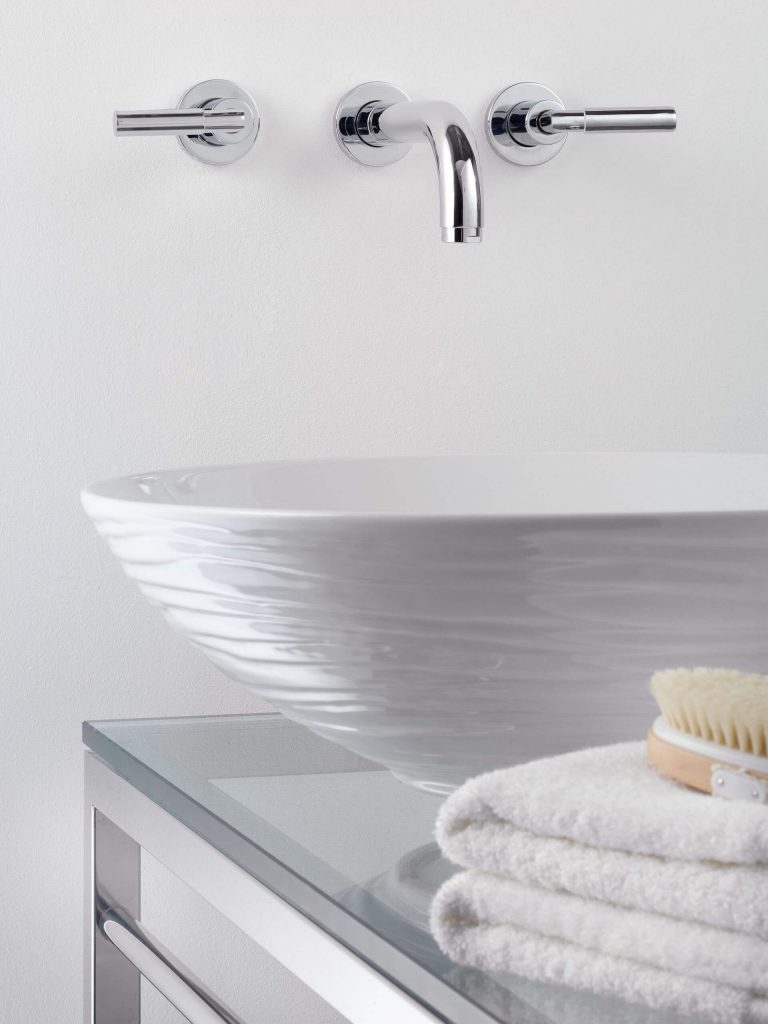 Sink and Counter Installation
When renovating your bathroom, you need to select a sink that is ideal for your needs. You may find that one sink is not sufficient, and you should consider having two installed in your bathroom, or perhaps you are ready to downsize to only one. Once you have decided on the right sink configuration and chosen your ideal sink, the BC Floors team can guide you to the perfect complementary countertop or vanity. With BC Floors on the job, you have a team with you each step of the way. We got you covered, from the design to the installation and finishing touches that make your bathroom complete.
For bathroom renovations done by a team of professionals committed to your 100 percent satisfaction, you can't go wrong by hiring BC Floors. We work on an efficient timeline and pay careful attention to your budget to ensure you get the bathroom of your dreams with a minimum of inconvenience during the renovation process. 
Our quality and consistent workmanship have helped thousands of homeowners
achieve the perfect flooring solution for their homes.
"BC Floors did an excellent job for us replacing our home carpet with a natural acacia laminate. They had a wide selection of options, and provided good advice that helped us choose a high quality product within our budget. The installation was both fast and very well done, and the company was easy to deal with from start to finish.

They have high standards of customer service and quality of work. We have received many comments from friends and family on how good the new floor looks. Thank you for your hard work and wonderful service, which we are already recommending to others!
+ Read More
"Back then I was 7 months pregnant. I called BC Floors and made an appointment. I did not even have to travel anywhere. This really impressed me. They brought the samples, measured everything and within 2 weeks from then I had my new cork flooring, nice and soft."
Book a FREE On-Site
Estimation For Your Project