Hardwood Flooring project plan
Vancouver Area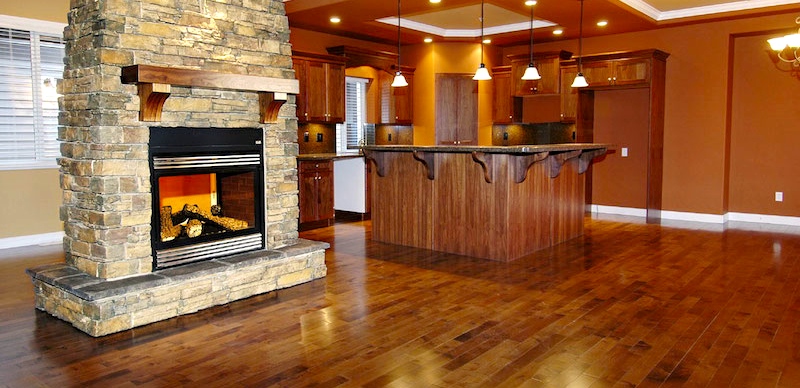 You finally have come to a conclusion that you and your home need a new flooring. But where to start and how to make a final decision? We are going to provide you with some very handy tips.
1. Start with the type of your home
If you live in a condo, most likely your real estate agreement has some points and restrictions on flooring installation. Please make sure you look it up prior to getting any work done. If you live in a free-standing residential building, the type of subfloor will determine your options.
If you need a new flooring for a basement suite, an engineered floor would be your number one option.
2. See what type of flooring would match with your room design (furniture and decoration)
You definitely need to match your flooring with the furniture in the room if you are keeping it.
3. Pre-plan the work for your rooms
Make a quick sketch of the rooms where the work needs to be done marking the areas where special fitting will be required (closets, stairwell)
 4. Contribute into durability of your new flooring
Always consider the traffic at your home: the more people live at one place, the more vulnerable your floors are. So if your home is full of kids and pets, more durable wood flooring with matte finishes would serve you better and longer.
 5. Make a little research
Seeing actual materials samples might help you with the decision. Always keep in mind the room and the purpose of this room. Is it dark or bright?
 6. Minimize your risks
Floor installation requires special skills and knowledge. It is highly recommended to get installation done by professional specialists. Make sure you invite them for the measurements and quotes and ask all the questions.
 7. Choose the right materials
It is up to you where to buy the materials, from your installer's supplier or any other specialized dealer, but make sure to clarify the following questions:
Is the delivery provided? How long does it take?
Does a dealer offer a guide on how to take care of the materials?
Are there any warranties from the dealer and manufacturer?
8. Look around for a reputable dealer
How long the dealer has been distributing flooring materials?
Is the dealer an official representative of the brand that you would like to purchase?
Does anyone from your friends or relatives can recommend this dealer?
Does the dealer know all the aspects of the flooring materials?
Going step by step will get you ready to make the right decisions.
1. Estimation
To guide you through all options available to you, we offer a free in-house consultation and estimation. Meeting our professional consultant will allow you to find out what is available and suitable for your home and how to put your desired project and budget  in one line. Contact us and schedule an appointment at your convenience.
2. Materials
As a result of our consultation, you will have a clearer picture of the most efficient options for your floors. Now it is time to shop for materials. You can do it yourself at any local store with our best recommendations or you can decide in favour of one of our samples.
3. Working process
Every project is different and BC Floors guarantees an individual approach. We will plan and perform the project with the respect to you, your time and home. Once our work is completed, we always make sure that you are fully satisfied with the results. After work clean-up is an essential part of our professional services.
4. Warranty
Being responsible for the work done is an integral part of a reliable company's policy. We offer up 2-year craftsmanship warranty on our services. If you have any concerns, please contact us, and our specialists will be happy to visit you again and take care of the issue.